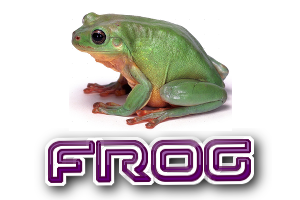 AB-OpenLab
FROG stands for FingeRprinting Ontology of Genomic variations. FROG fingerprints have been devised to capture genomic variations at various levels.
This is a Tool Publishing server.
Links
Comments
The assigned fingerprints enables FROG to make the large number of genomic variations computationally efficient in terms of memory requirements and faster retrieval. This interface has been designed to explore the structure of FROG fingerprints and search mitochondrial variations using fingerprints with a combination of various FROG properties.
User Support
Quotas
Anyone can create an account. FROG can also be accessed anonymously.
Citation(s)
Sponsor(s)