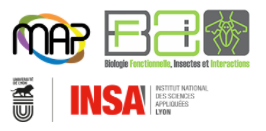 BF2I-MAP
Locally developed as well as standard tools are available on a 16-core server with 32GB memory, accessible to all users, and located in the BF2I lab.
This is a Tool Publishing server.
Links
Comments
From Cevost et al.

"ThreaDNA allows generalising the approach to a large class of DNA-binding proteins."
User Support
Quotas
Citation(s)
Sponsor(s)