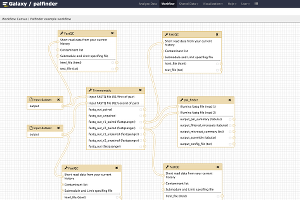 Palfinder
Microsatellite development.
This is a Tool Publishing server.
Links
Comments
User Support
Quotas
Accounts have a quota of 20 GB.
Any data uploaded or generated are automatically deleted after 30 days (to prevent the build up of large volumes of data onto our servers long-term). Please ensure that you download all outputs that you wish to keep.
Citation(s)
Sponsor(s)