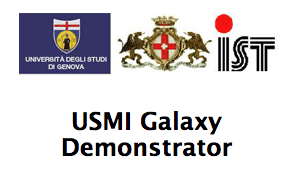 USMI Galaxy Demonstrator
This Galaxy implementation is meant to demonstrate integration of microbial domain Biological Resource Center (mBRC) catalogues into the bioinformatics data integration environment.
This is a Tool Publishing server.
Links
Comments
The project is still in a development phase.
User Support
Report issuses, request information, and send any suggestions, comments or criticisms to:
Quotas
Supports anonymous access and account creation.
Citation(s)
Sponsor(s)