GCC2021 Admin Training Track
Welcome everybody, and thank you for joining the GCC training week!
Everything you need for this course can be found on this webpage. More information including links to all training materials can be found by clicking on each session.
Note:
Problems viewing this page? Try the
simple view
instead.
Introduction
Tutorial
Video Length: 23m
Subtitles By: Helena Rasche
Description:

Speaker
Helena Rasche
Supporting Materials
Ask an instructor - Have question about the training? Did you run into a problem? Just wanna chat? Ask away on Slack! (Channel: #general )
Finished the session? - Let us know that you've finished it, and what you thought of it! On Slack: (Channel: #general ). Thanks!
Enjoyed it? - Like the video on YouTube, Tweet, and follow the GTN on Twitter! @gxytraining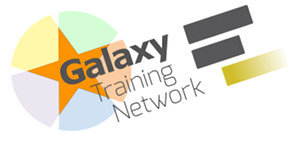 Day 1
Day 2
Day 3
Day 4
Day 5 - Choose Your OWN Adventure
Acknowledgements
This Global Galaxy course is only possible thanks to a Global network of instructors and institutes.
Presenters & Instructors & Facilitators & Community Caption Contributors
Institutions