We've updated our Galaxy server to version 20.05. This version includes the migration to Python 3 and improves usability in the aspects listed below.
For a full list of the new features please refer to the release notes of versions 20.01 and 20.05.
Tool Recommendations

When you add a tool to your workflow in UseGalaxy.eu, you can now get a recommendation on which tools you can run next. This feature applies machine learning to data based on the previous usage and was already deployed on the European Galaxy server since a year - now this feature was integrated into the upstream code and works better than ever.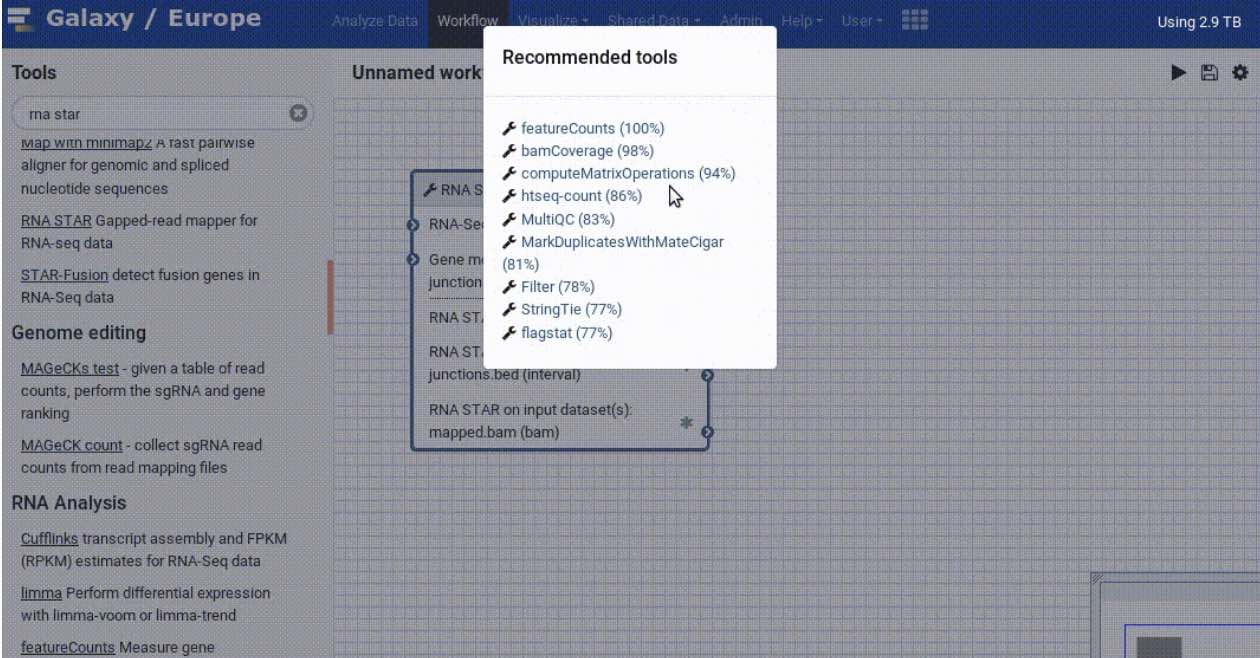 ChiRA Visualisation

The ChiRA suite of tools offers new visualisations for chimeras, tools to analyze RNA-RNA interactome experimental data such as CLASH, CLEAR-CLIP, PARIS, LIGR-Seq, etc.
Workflow Invocations Menu

Under your User menu, you can now list your recent Workflow invocations, their status, along with links to the Workflow Editor and the History with the results of the workflow execution.
New Interactive Tools

Interactive enviroments have been converted into the new interactive tool specification, check them out!
Galaxy Markdown Pages and Workflow Reports as PDF

There's a new link in the Galaxy Markdown Pages and Workflow reports to exports your document as a standalone PDF.
---
If you notice any issues, please do not hesitate to let us know!