← Back to

news
OSA2Micro – An Open Science Approach for Microbiology data integration
OSA2Micro in Torino

Paul Zierep traveled to Turino on behalf of Bérénice Batut and gave a talk and live demo for the OSA2Micro event. Have a look on the programme to see other interesting talks and lecturers.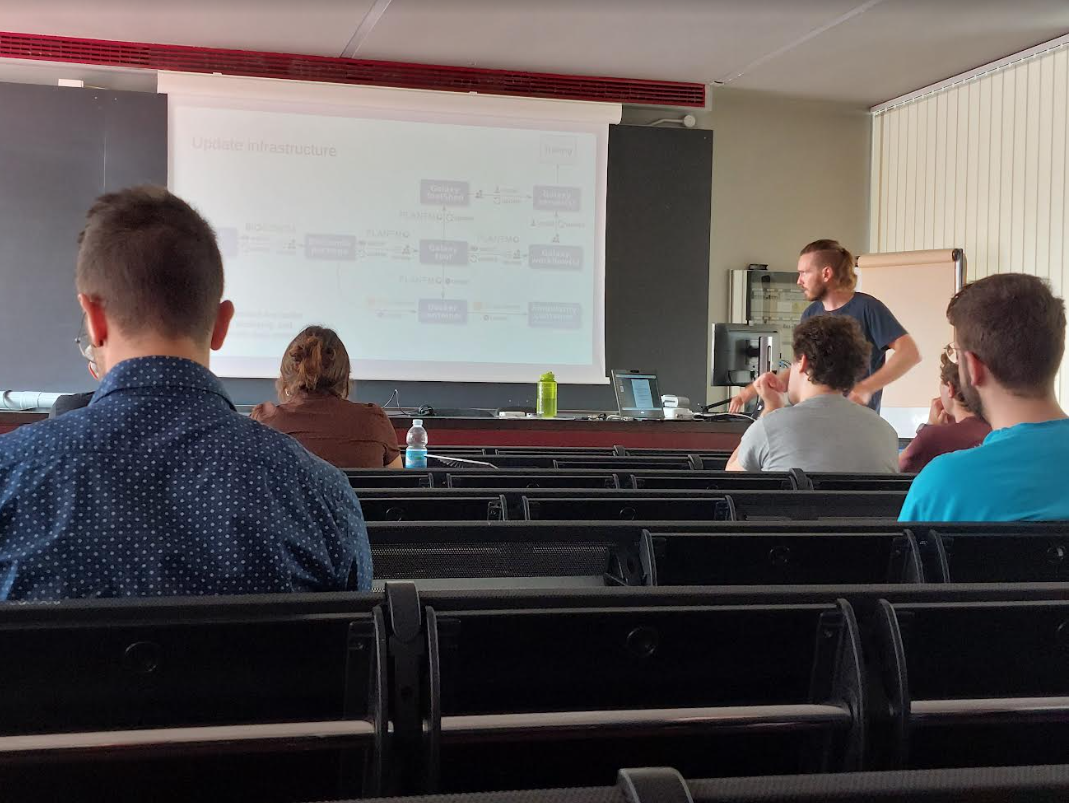 The event did present the main achievements of WP2 of the EOSC-Life project and was visited by 20 students. The overall feedback of the students was very positive, mainly due to the practical usability of Galaxy!
Thank you !

Paul Zierep would like to thank the organizers for the warm welcome and the support during the workshop.