All News Briefs
Distribution Summary 2014_08_11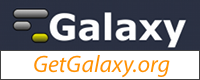 # Security

\<!> On July 31st, we fixed a serious security vulnerability in Galaxy and notified the community. Please upgrade immediately if you haven't done so already: Instructions

Many thanks to Inge Alexander Raknes for reporting the issue T1eldqfK. Stay connected! We both email and tweet security alerts.
New! Citations

Wiki, Authored by Björn Grüning and Peter Cock

Tools now annotate citation information. Tools annotate citations using either DOIs or raw BibTeX - these in turn are shown as formatted citations below the help text on tool forms and may be copied to reference managers as raw BibTeX. All annotated citations in a history can also be obtained using the history options menu. kY7RCnd0
New! Docker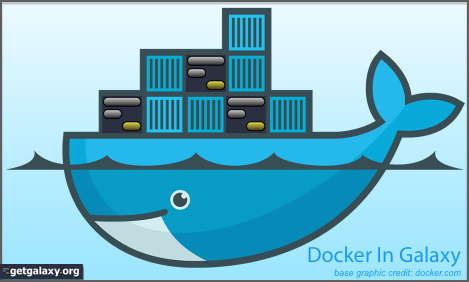 Wiki, Authored by Helena Rasche
Added tool-to-container mechanism to package dependencies that tool developers can provide as an alternative to requirements and Galaxy's tool_dependency_dir. You can now create »Dockerized« tools, meaning tools which run within a docker container. 9lGgDlOJ
Docker integration provides even greater security with Pulsar (formerly called the LWR) to expose only the staged job directory to the running container. fUOhP58d
Improved
Fixed
Gossip
Did you read above that LWR was officially renamed to PULSAR ? We don't normally tag our own, but there's a rumor his initials are John Chilton, or was it Natefoo?
Galaxy CHARTS were a big wow! on Twitter, and we thank you for that, but they didn't make the last News Brief. Get caught up and make sure you don't miss the full color Charts Wiki

this

time

around !

Galactic Stars

{} {} {} {} {*} and big Thank-You to our community of contributors!

Upgrades

Review instructions for core build: Getting the Stable Distribution
Review reset for Toolshed repos: Resetting Metadata For Installed Repositories

About Galaxy

**[About Galaxy](/support/about-galaxy/)** • [Galaxy Project](/galaxy-project/) • [Admin](/admin/) • [Issues](/issues/) • [Big Picture](/galaxy-project/) • [Community](/community/) • [Get Galaxy](/admin/get-galaxy/) • [CloudMan](/cloudman/) • [Tool Shed](/toolshed/) • [Develop](/develop/) • [News Briefs](/docs/) • [Servers](/use/) • [Learn](/learn/) • [Support](/support/) • [Galaxy Biostar](http://biostar.usegalaxy.org) • [News](/news/) • [Twitter](/galaxy-on-twitter/) • [Events](/events/) • [Teach](/teach/) • [Issues](/issues/) • [Cite](/citing-galaxy/) • [Galaxy Team](/galaxy-team/)