← Back to

events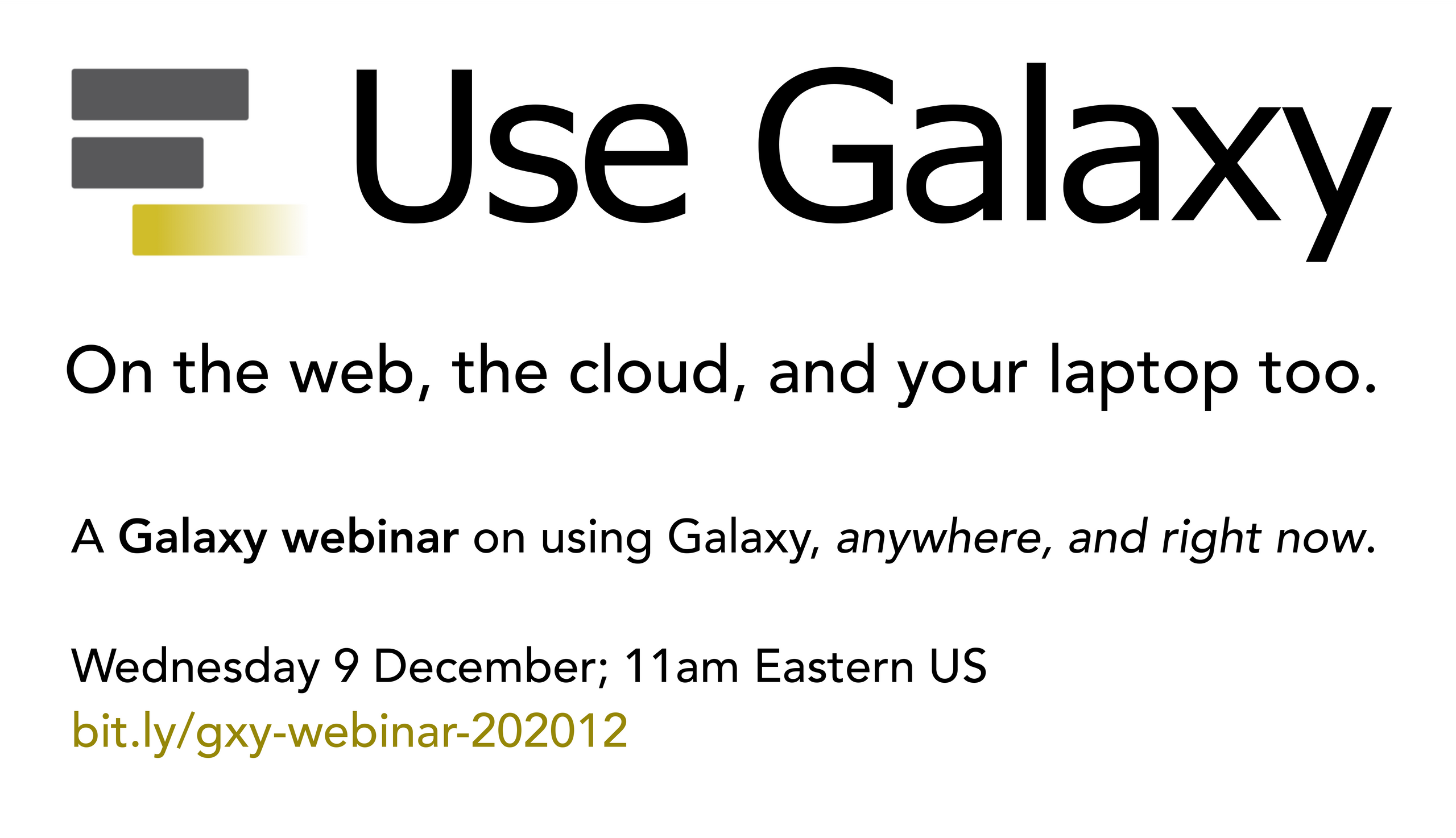 Webinar: Use Galaxy on the web, the cloud, and your laptop too
Options for using Galaxy: everywhere and right now
11am-Noon, Eastern US time (see your time)
There are many ways that researchers can access Galaxy. This webinar will introduce participants to a range of options for using Galaxy instances around the world, and on your own laptop too.
In one hour (or less !) this webinar will cover:
Publicly accessible Galaxy servers on the web (there are over 100 of them)
Research and commercial cloud platforms, from Australia (Nectar) to the US (Jetstream, AnVIL), and everywhere in between (CloudLaunch)
On your laptop, using pre-packaged containers and virtual machines.
Please join us, online, Wednesday. December 9 at 11am, Eastern US time (see your time) to learn about the myriad ways to use Galaxy.