← Back to

events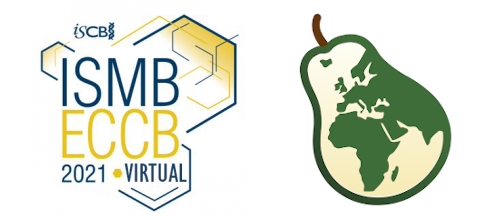 Galaxy @ ISMB/ECCB 2021 & BOSC 2021
July 25 - 31, 2021

Presenters
Galaxy has always had a significant presence at ISMB/ECCB and BOSC, and we expect to be there again in 2021. This page will lists all known Galaxy related events and presentations in 2021. If you have something that isn't listed, please add it below (or send it to [Galaxy Outreach](mailto:outreach AT galaxyproject DOT org)).
ISMB/ECCB 2021 runs 25-30 July. BOSC 2021 runs 29-30 July, and the BOSC CoFest is 31 July and August 1.
Key Dates
6 May: Abstract submission deadline for ISMB/ECCB and BOSC presentations and posters
13 May: ISMB/ECCB Technology Track submission Deadline
3 June: Late poster (and Late-Breaking Lightning Talk) submission deadline for BOSC
Note: all times are in UTC.
25 July, Sunday
27 July, Tuesday
29 July, Thursday
30 July, Friday
| Time | Topic | Presenter(s) | Where | Links |
| --- | --- | --- | --- | --- |
| All Day | BOSC 2021 | | |   |
31 July, Saturday
| Time | Topic | Presenter(s) | Where | Links |
| --- | --- | --- | --- | --- |
| All Day | BOSC CoFest | Everyone | |   |
1 August, Sunday
| Time | Topic | Presenter(s) | Where | Links |
| --- | --- | --- | --- | --- |
| All Day | BOSC CoFest | Everyone | |   |