Feb 18, 2015 Baltimore Area Galaxy Meetup @ Johns Hopkins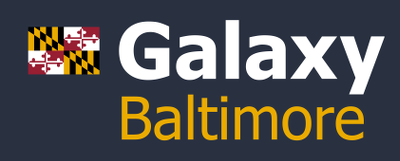 There's a meetup - again!

Hey Everyone,

We are looking forward to a follow-up Meetup by the Galaxy Project! We will meet at one of the Galaxy project hubs - the Department of Biology of Johns Hopkins University. This time around, we will briefly take a look at how to get started using Galaxy. Again, this will be an informal meeting open to anyone interested in data analysis, tools, computer infrastructure, programming.

Enis Afgan and Nitesh Turaga of the Galaxy team will be delivering a short introduction to the resources available to start using the Galaxy application from a practitioner's viewpoint (and will be available for any additional questions).

Thanks and hope to see you there!
When
Feb 18, 2015 (Wednesday)
6PM to 7:30PM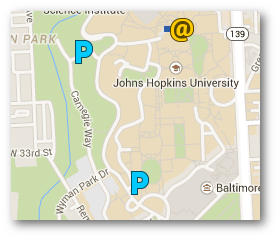 Where

JHU Department of Biology, Mudd Hall, Undergraduate Teaching Laboratory (UTL) Rm 398, 3400 N Charles St.
RSVP

Please RSVP using this form.

Also, if you would like to be notified of future Baltimore Area Galaxy Meetups, please subscribe to the Baltimore Area Galaxy mailing list.
General agenda
Introductions
10-15-20 minute informal presentation introducing the resources available to get started with Galaxy
Socialize
What is Galaxy and why could it be interesting to me?

Galaxy is a web-based, open source, data integration and analysis platform for life science research. The core pillars of the application are:
Accessibility: enable bench scientists to create bioinformatics analyses
Reproducibility: facilitate computational methods to be completely easily reproducible
Transparency: enable easy sharing and publishing of research data and analyses
A sample instance of the application that is free to use is available at usegalaxy.org. Although focused around Galaxy, this meetup is open to anyone interested in the above topics without their specific ties to the application.