← Back to

news
Admin Training Poll
Where should Galaxy Admin Training be held next?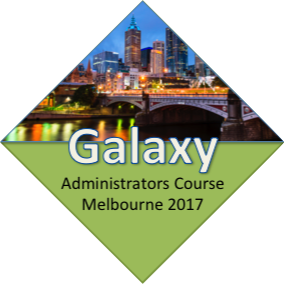 **[Give us your input!](http://bit.ly/gatpoll)**
Last November the Galaxy Project offered it's first ever week-long Galaxy Admin Training. It was offered in Salt Lake City and drew ~35 participants from all over the world. The material was presented again at another training at the Galaxy Australasia Meeting in February 2017.
For the coming year the project (and other groups) are interested in offering it again. We would like your input to help us to decide where to offer this training again during the coming year.
Please respond by Friday, June 23.
Thanks,
Your friendly Galaxy Admin Trainer Community