← Back to

news
Gateways 2020
Registration and poster submission close October 5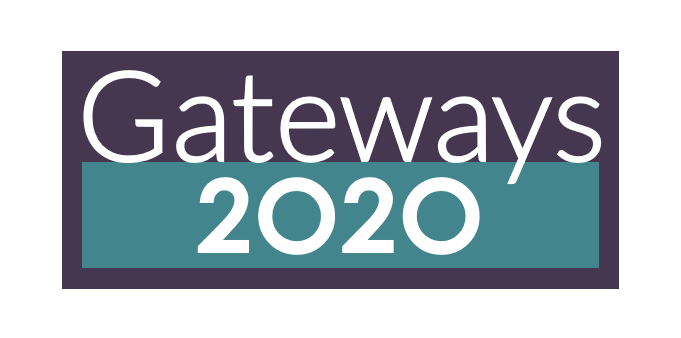 October 12–23, Online
Virtual experience. Real takeaways.
Register by Monday, October 5, to save your virtual seat at Gateways 2020!
What you'll get:
Learn best practices from plenary sessions that include experts from GitHub, Lawrence Livermore National Laboratory, Talking STEM, MicroAssist, and SGCI.
Dig into new ideas from science gateway projects.
Establish new collaborations and discuss hot topics in Learning Labs, including one sponsored by Galaxy.
Gain in-depth expertise during the tutorials and workshops including Securing Science Gateways with Custos Services on Wednesday, October 14.
Connect 1-to-1 with new people who can make a difference.
Are registration expenses a concern for you? Registration Support Grants are available to those who have frozen or otherwise unavailable funds. Apply by Friday, October 2.
Posters are also now due on October 5. Learn about the cool features of the Poster Showcase.