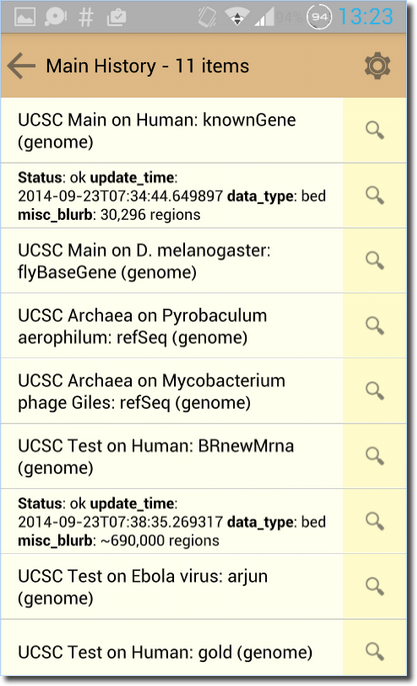 Galaxy is now accessible from your IOS and Android devices. The Galaxy Portal app is a quick and easy way to monitor the status of biomedical research on any Galaxy server. With this app you can set up a list of Galaxy connections and browse your analyses histories in a user-friendly format and take a peek at your data on the go.
The app has been in development for over a year at the University of Oslo as part of Claus Børnich's masters thesis and is described in
Claus Børnich, Ivar Grytten, Eivind Hovig, Jonas Paulsen, Martin Čech, and Geir Kjetil Sandve. Galaxy Portal: Interacting with the Galaxy platform through mobile devices. Bioinformatics first published online January 27, 2016 doi:10.1093/bioinformatics/btw042
A user manual, additional information, and the full source are available on GitHub.
Galaxy Portal is provided free of charge.