Galaxy Training Network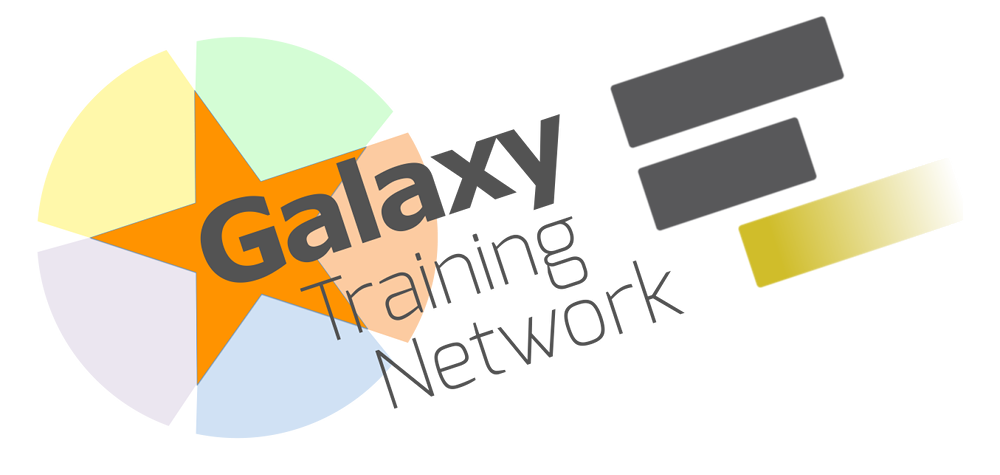 The Galaxy Training Network (GTN) is a network of people and groups that present Galaxy and Galaxy-based training around the world. GTN helps researchers find online training material, and trainers in their geographic area, and helps advertise training events as well.
These pages describes the Galaxy Training Network, and everything else related to teaching Galaxy or teaching Bioinformatics with Galaxy:
Training Resources Directory
The Training Resources Directory is a catalog of training resources for Galaxy. Training resources include tutorials, slides, virtual machines, and entire workshop packages that can be used to teach with Galaxy. Training materials can be created and updated on the GitHub page here.
Have you created or know of a resource that is useful for teaching with Galaxy? Then please share it! This will help others and also help get the word out about your resource. Use
this Google form
to describe your resource.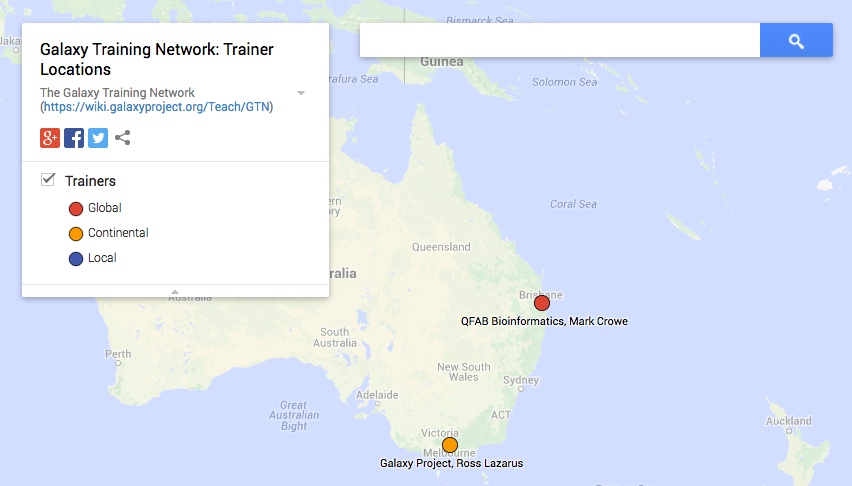 Trainer Directory
Looking for someone to teach bioinformatics and Galaxy at a workshop or your institution? Perhaps you are someone who teaches Galaxy and would be interested in helping others teach it, or in teaching Galaxy to other groups? The Galaxy Trainer Directory lists everyone who is interested in training in their region, or even around the world.
Compute Platform Advice
Wondering what kind of platform you'll need for a successful training event? See the Computing Platforms page for advice of what works and does not work in different situations.
Best Practices
Learn from experienced trainers and share what you have learned on the Galaxy Training Best Practices page.
Mailing List
The Galaxy-Training mailing list is the place to post questions and announcements related to Galaxy training. It is also the official mailing list of the GTN.
Events
Want to know what training events are scheduled in the coming months? Or publish your event on the list? See the Galaxy Events page which lists all known upcoming Galaxy events, including many training events.
Interested?
If you are interested in being a part of this effort, you can register as a Galaxy Trainer, and contribute to best practices for teaching with Galaxy. Still have questions? Please contact Galaxy Outreach.