September 2017 Tool Shed contributions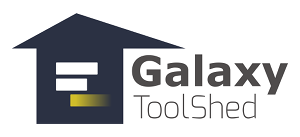 Tools contributed to the Galaxy Project ToolShed in September 2017.
New Tools
tool_dependency_definition
From iuc:

package_blast_plus_2_6_0: via website. NCBI BLAST+ 2.6.0 (binaries only). This Tool Shed package is intended to be used as a dependency of the Galaxy wrappers for NCBI BLAST+ and any other tools which call the BLAST+ binaries internally. Note that for compatibility with BioConda, internally this is now called "blast" rather than "blast+" as in the older Galaxy BLAST+ packages.