← Platform Directory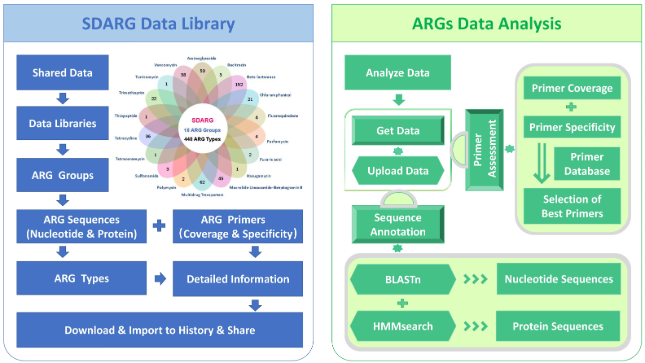 comments
This pipeline is used for antibiotic resistance genes (ARGs) analysis based on the Sequence Database for ARGs (SDARG). All the nucleotide and protein sequences in SDARG and ARGs primer databases could be downloaded in the Shared Data, Data Libraries panel at the top of this page.
user support
If you have any questions, please feel free to contact Prof. Ye Deng, yedeng@rcees.ac.cn.
quotas
Supports anonymous access and creation of user logins.
citations
sponsors