← Platform Directory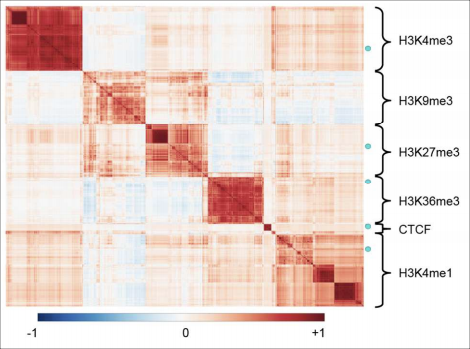 comments
This epiGeEC server is designed to compare user-provided epigenomic datasets with thousands of public datasets in a few minutes. It can also be used to directly compare user's datasets.

This public Galaxy framework is provided by the Genetics and genomics Analysis Platform (GenAP) project, thereby leveraging Compute Canada advanced research computing infrastructure.
user support
quotas
Anonymous access and account creation are both supported.
citations
The epiGenomic Efficient Correlator (epiGeEC) tool allows fast comparison of user datasets with thousands of public epigenomic datasets, Jonathan Laperle, Simon Hébert-Deschamps, Joanny Raby, David Anderson de Lima Morais, Michel Barrette, David Bujold Charlotte Bastin, Marc-Antoine Robert, Jean-François Nadeau, Marie Harel, Alexei Nordell-Markovits, Alain Veilleux, Guillaume Bourque, Pierre-Étienne Jacques. Bioinformatics, bty655, doi:10.1093/bioinformatics/bty655
sponsors
Département d'informatique, Département de biologie, Centre de calcul scientifique, Faculté des sciences, Université de Sherbrooke, Sherbrooke, Québec, Canada

McGill University and Génome Québec Innovation Center, Montréal, Québec, Canada
Department of Human Genetics, McGill University, Montréal, Québec, Canada
Centre de recherche du CHUS, Université de Sherbrooke, Sherbrooke, Québec, Canada