Galaxy Integrated Omics (GIO)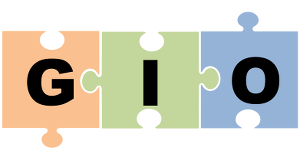 | | |
| --- | --- |
| Public server: | |
| Scope: | |
| Summary: | Proteomics Informed by Transcriptomics (PIT) methodology, and selection of surrogate peptides for targeted proteomics. |
Comments
Proteomics Informed by Transcriptomics (PIT) methodology is described in Evans et al. 2012
Galaxy-based Integrated Omics (GIO) is a curated collection of new and pre-existing open source tools brought together for proteomics applications.
User Support
Quotas
Citations
See Galaxy Integrated Omics: Web-based standards-compliant workflows for proteomics informed by transcriptomics, Jun Fan, Shyamasree Saha, Gary Barker, Kate J. Heesom, Fawaz Ghali, Andrew R. Jones, David A. Matthews and Conrad Bessant, Molecular & Cellular Proteomics, 14, 3087-3093.
Sponsors
"This project is led by Conrad Bessant at Queen Mary and David Matthews at Bristol, with additional contributions from the groups of Andy Jones at Liverpool and Simon Hubbard at Manchester. GIO development was supported by BBSRC TRDF2 grants BB/L018438/1 (Proteomics Goes Viral), BB/K016075/1 (Galaxy Workflows for Proteomics Informed by Transcriptomics) and BB/K004123/1 (Integrating Genomes and Proteomes on the Cloud). Lead developer is Jun Fan."