← Platform Directory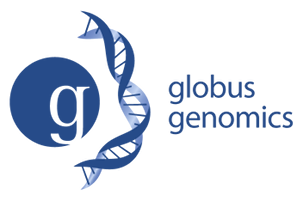 comments
Data transfer, sharing, and management is powered by Globus.
Computation is built on Amazon Web Services.
user support
Globus Genomics offers service level agreements.
Globus World annual conference.
quotas
Globus Genomics is classified as both an academic cloud and commercial cloud platform. It is definitely a research cloud platform, but it is built on a commercial cloud platform and uses a use-based model to determine charging.
citations
The Globus Galaxies platform: delivering science gateways as a service, Ravi Madduri, Kyle Chard, Ryan Chard, Lukasz Lacinski, Alex Rodriguez, Dinanath Sulakhe, David Kelly, Utpal Dave, Ian Foster. Concurrency and Computation: Practice and Experience 29 April 2015 doi: /10.1002/cpe.3486
Experiences in building a next-generation sequencing analysis service using galaxy, globus online and Amazon web service, Ravi K. Madduri, Paul Dave, Dinanath Sulakhe, Lukasz Lacinski, Bo Liu, Ian T. Foster. XSEDE '13 Proceedings of the Conference on Extreme Science and Engineering Discovery Environment: Gateway to Discovery, doi: 10.1145/2484762.2484827
sponsors