NanoGalaxy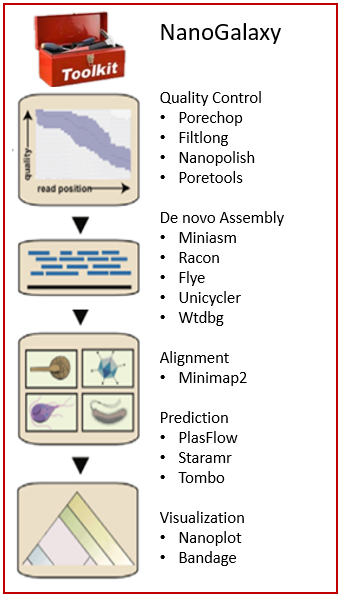 | | |
| --- | --- |
| Public server: | |
| Scope: | |
| Summary: | a webserver to process, analyse and visualize Oxford Nanopore Technologies (ONT) data and similar long-reads technologies. |
Comments
The public server is hosted by the UesGalaxy.eu team.
User Support
Quotas
Storage and computational quotas.
Citations
Sponsors
UseGalaxy.eu is maintained largely by the Freiburg Galaxy Team but also collectively by groups and individuals from across Europe. All of the members sites in this repository contribute to the European Galaxy Project.