PepSimili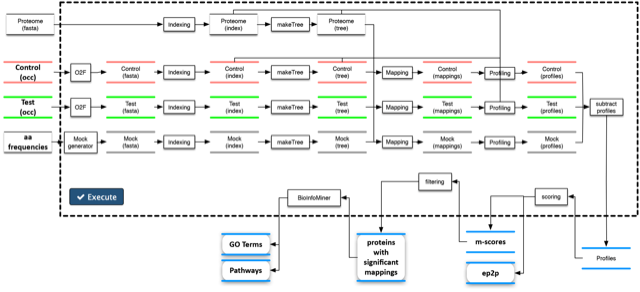 | | |
| --- | --- |
| Public server: | |
| Scope: | |
| Summary: | Integrated workflow tool for mapping of massive peptide repertoires on whole proteomes and delivering streamlined, systems-level biological interpretation. |
Comments
PepSimili provides a systems-level interpretation of the mechanisms impacted by the cumulative effect of multiple mimicking peptides on protein networks. It shortlists and ranks candidate target proteins derived from Phage Display experiments, according to their functional impact.
User Support
Email support: avek @ me . com
Quotas
You need an account to run analyses. Anyone can create an account.
Citations
Sponsors
INSERM, Bordeaux, France
Metabolic Engineering and Bioinformatics Program, Institute of Chemical Biology, National Hellenic Research Foundation, Athens, Greece
eNIOS Applications P.C., Athens, Greece