← Platform Directory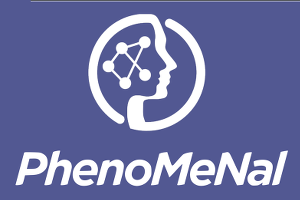 comments
"The PhenoMeNal Galaxy Portal allows users to access all of the PhenoMeNal containerised tools through a workflow environment, on an scalable infrastructure that can be deployed to public and private cloud installations."
This PhenoMeNal H2020 Galaxy instance, and all of its tools, run as containers on top of Kubernetes, an open source container orchestrator system backed by Google. If you wish to deploy the PhenoMeNal Galaxy installation on top of your own Kubernetes instance, you can find instructions at our wiki.
user support
quotas
citations
sponsors
The PhenoMeNal consortium is driven by 14 European research groups with strong experience in the development of tools and methods for large data acquisition, integration and analysis for metabolic phenotypes, genome and cross-omics data.
PhenoMeNal is funded by European Commission's Horizon2020 programme, grant agreement number 654241.