All News Briefs
Distribution Summary 2015_01_13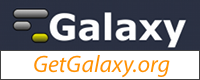 Security

Several critical security vulnerabilities were recently discovered by Bartlomiej Balcerek and Mateusz Stahl at the Wroclaw Centre for Networking and Supercomputing. Details regarding these vulnerabilities are provided below, and this stable Galaxy release contains fixes for those vulnerabilities. The Galaxy Team strongly encourages Galaxy server administrators to update their Galaxy servers immediately.

Because of this disclosure, the Galaxy Team performed an extensive audit to identify and fix security issues. Most notably, a large amount of work was done to secure the Galaxy server against cross-site scripting attacks.

Unless otherwise mentioned, the following security fixes have been applied to the current (January 13, 2015) and previous (October 6, 2014) Galaxy releases, identified by the latest_2015.01.13 and latest_2014.10.06 tags respectively.
Arbitrary code execution

A vulnerability was discovered that would allow a malicious person to execute arbitrary code on a Galaxy server. The vulnerability was due to gaps in Galaxy's command line template parameter sanitization. Although all form fields were sanitized for shell metacharacters, some other parameters that might be provided to tools on the command line (such as the input dataset name) were not. Because of this, dataset names and other fields could be constructed to exploit this vulnerability.

Due to the severity of this vulnerability, the fix for it has been applied back to the previous releases beginning with the January 13, 2013 release. The fix can be obtained by executing hg pull && hg update latest_<YYYY>.<MM>.<DD>, replacing the date with the date of the release currently in use.
Cross-site scripting

Many templates used in the Galaxy server did not properly sanitize user input, which would allow for cross-site scripting (XSS) attacks. In this form of attack, a malicious person can create a URL which, when opened by a Galaxy user or administrator, would allow the malicious user to execute arbitrary Javascript and gain access to the user or administrator's Galaxy account.
OpenID redirect

Additional security has been added to the OpenID authentication methods to prevent a malicious person from redirecting a user to a site other than the Galaxy server from which the request originated. This issue did not cause the exposure of login credentials or provide a malicious person access to a user's account, but it could be used to trick a user into entering their credentials on a fake Galaxy server.
Mobile Galaxy

Galaxy's mobile interface, in addition to being vulnerable to XSS attacks, has not been updated with the standard UI, and was largely unusable. Because of this, the mobile interface has been disabled.
Highlights
IPython Integration

Thanks to the awesome work of community members Björn Grüning and Helena Rasche, Galaxy now features integration with the popular IPython project. The Galaxy-IPython project has been merged into Galaxy core and made into a generic plugin framework of interactive environments based on Docker. The IPython plugin allows users to launch and securely connect to an IPython server running in a Docker container, fetch data from their Galaxy history, use the full-feature IPython runtime environment to analyze it, and finally push results back into their history. A YouTube video of the plugin in action can be found here. Information on enabling this plugin is linked to via this Trello card. Interactive Environments (IEs) need to be set up.
Tool Form Upgrade (for Beta Testing)

Galaxy's tool form forces pages to reload entirely in response to many user interactions. This limits Galaxy's responsiveness and can result in a cumbersome user experience when entering complex tool configurations. In Galaxy's development branch, this tool form has been redesigned and modernized to address these and other limitations. This new tool form will become the default with the next release - but we are hoping tool author's and power users enable it and provide feedback during this release cycle in order to ensure it is working ideally when it becomes the default. The tool form can be enabled by setting toolform_upgrade=True in Galaxy's config/galaxy.ini.
New and Improved
Fixed
News and Community
We would like to send a special acknowledgement along with a huge Thank YOU!! (or as our own Dave Clements often states informally, "Hugs!") to our Intergalactic Utilities Commission members. Our project most definitely would not be the same without the IUC's unwavering and dedicated support, contributions, and suggestions throughout the years. Everyone in the Galaxy community benefits directly, in a multitude of ways, that are too far reaching to list out fully in this quick note. Curious about who is involved and the key role this community-driven group has in improving and maintaining the Tool Shed and their owned/reviewed Repositories (in addition to other important areas)? Learn more about the members and future/active/prior projects and goals here....
Explore the latest Galaxy Project news from our team that covers recent Events, Publications, New Tools, and much more in our monthly project reports published in our wiki under Galaxy Updates.
Tool Shed Contributions. This is a brand-new area previously included directly in the Galaxy Updates news letters. Watch as this area develops as we work to summarize new repository updates in a concise and organized format. Feedback about how you would like to see this evolve (including general interest) is welcome. We will be posting a comment/feedback post at Galaxy Biostar to provide an opportunity to for our community to discuss. A summary will be added to Trello once feedback is gathered for review and action. (A link to that post will be updated and added right here in this wiki within the next week - is truly a brand-new endeavor to break this out as a distinct wiki resource!!).
If you are new to Galaxy or wish to connect with our project more in 2015, these key links can help keep you updated about our activities and updates in real time (or at your own pace). Galaxy is a community project we would like to remind all about of the resources and venues available for news and support. Most reading our News Briefs are familiar with Development, Cloud, Local, and other deployment resources such as Admin plus Tool and Tool Repository documenation, but below is a short list of even more places to visit and get connected:
Twitter (wiki summary) or follow us directly at https://twitter.com/galaxyproject
Events, Learn, Galaxy Biostar, Support Resources with FAQ help, Mailing list subscription and archvies, and Vimeo tutorials
All know of Public Galaxy Main, but have you reviewed the Other Galaxy Public-hosted Servers lately?
Teach resources are an exciting, growing, and key area for expansion throughout 2015, check out what is new!
Follow current development real-time and create, comment, and vote on active Trello tickets. As an open source project, we very much welcome community involvement. Not sure how to get involved or how to create an account? We have guidance available here..., that includes a form to aid with quick ticket submission.
Community resources. Overview about how we value and seek your input. Have your voice heard and get involved!
Galaxy Project home page (hub for all resources, those listed above and more!)
See our wiki's right side bar menu → for more links to areas of interest to you
Our wiki is absolutely open for community contributions and improvements. We have plans in place for documentation updates in the upcoming year, but we greatly value the knowledge and insight shared through this resource by all that have ideas to make it even better. Let's work together to expand this wiki to meet the needs of the upcoming year as our project matures, as new research/development areas come up, and as Galaxy grows and evolves with new features and enhancements! Create a wiki account and contact us at "outreach at galaxyproject dot org" to become a wiki editor.
Upgrades
Review instructions for core build: Getting the Stable Distribution
Review reset for Toolshed repos: Resetting Metadata For Installed Repositories
About Galaxy

**[About Galaxy](/support/about-galaxy/)** • [Galaxy Project](/galaxy-project/) • [Admin](/admin/) • [Issues](/issues/) • [Big Picture](/galaxy-project/) • [Community](/community/) • [Get Galaxy](/admin/get-galaxy/) • [CloudMan](/cloudman/) • [Tool Shed](/toolshed/) • [Develop](/develop/) • [News Briefs](/docs/) • [Servers](/use/) • [Learn](/learn/) • [Support](/support/) • [Galaxy Biostar](http://biostar.usegalaxy.org) • [News](/news/) • [Twitter](/galaxy-on-twitter/) • [Events](/events/) • [Teach](/teach/) • [Cite](/citing-galaxy/) • [Galaxy Team](/galaxy-team/)