March 2015 Galaxy Release (v 15.03)
All News Briefs
Galaxy March Release Summary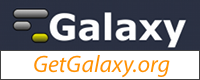 Release Versioning

Starting with this distribution, an updated Galaxy release versioning system has been implemented. The versioning scheme is Ubuntu-style.

Releases versioning details are as follows:
A version_major key has been added to /api/configuration.
The file version.py is the source of version_major.
"Point" releases will be created periodically with updates to the release.
"Point" releases are versioned as YY.MM.point, where ».point« begins at .1 and increments for each point release.
The first version is »15.03«, where the tag for the release is »v15.03«.
Stable updates to »15.03« will be »15.03.1«, »15.03.2«, where the tag for the release is formatted as »v15.03.1«.
Backwards compatibility: The tag »latest_15.03« in Bitbucket will always point to the newest »15.03« changeset.
Release Branches
The Github master branch is similar to the former Bitbucket stable branch. The difference is that whereas individual commits to the current stable release were previously applied to the stable branch, they are now only applied in a group, when a "point" release is made (e.g. 15.03.1).
The Bitbucket stable branch now works the same way as the Github master branch.
Permanent named branches are now created for each release. The 15.03 release is in the release_15.03 branch, which will be updated with additional changes throughout the lifecycle of this release, as was done with the Bitbucket stable branch in the past. When the Galaxy Team determines that a "point" release is necessary, this branch is merged to master and a point release tag is created. This branch exists in both the Github and Bitbucket versions of Galaxy.
Thus, if you would like to upgrade to the 15.03 release and ensure you do not subsequently upgrade to the release after 15.03 (i.e. 15.05) when it is made, you can use the release_15.03 branch. If you would always like to run the latest release (recommended), you should use the master (Git) or stable (Bitbucket) branch.
Tool Redesign

Much of Galaxy's core tool set has been redesigned. Several contain new functionality. These tools are included in the Tool Shed and many are ready for use on Galaxy Main. Older Workflows may contain tools that automatically map to the new tools or Workflows may need minor adjustments. c6Lkejro

Be sure to check out the new Galaxy NGS 101 wiki (in progress).
Github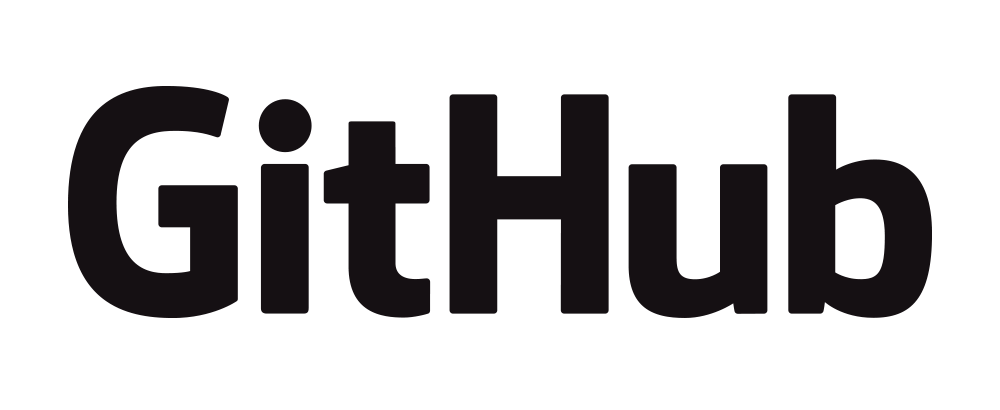 Galaxy development has moved to Github, but stable/release changes are mirrored to Bitbucket. Deployers can continue to use Bitbucket as they have done in the past.
Infrastructure
New and Improved
Data Source/Provider Functions: filtering of transferred lines based on parsed column values. jBMtQm0w
Updated the Tuxedo RNA-seq tools to version 2.2.1 and created new wrappers for Cuffquant and Cuffnorm. In the Tool Shed and installed on http://usegalaxy.org. bfr0jKut
New Multiple Histories View. XLkP9pCr
Enhancement for how the »Available Genomes List« is generated for the display application IGV. 1T49snMh
Enhanced the Data Managers' reference genome retrieval protocol to function better with UCSC's updated file naming/paths. Created a new Data Manager for dbkeys/Genome Builds. Find these in the Tool Shed. kPkwDHmi pmd6gSS6
External Display Applications can now use Tool Data Tables. b5kX6Eje
Data Managers can now populate Tool Data Tables that are undeclared. 2FV2aVIH
Tool Data Tables can load from a URL instead of a path. xTsc9ojY
Tuned and enhanced the determine_output_formats() method for tools. jeMaAiap
Many changes have been made in order to support full usability of Dataset Collections in the near term. Latest progress includes:
New ZebrafishMine Data Source tool. u5OlE4kZ
New datatypes. Thanks to Björn Grüning.
API updated to include options for selecting data from or downloading (as a tar ball) tool-data content. Thank you Kyle Ellrott. 1874DlBw
Allow BAM's set_meta() function to use SAMTools 1 to generate the index (when $PATH points to SAMTools 1). wVN3wSiT
Upload UI enhancements that added »select all« functionality to severall operations. Contributed by Jennifer Cabral. X4WscBt8
Modified API protocol when removing or refreshing a data table. x2DLSNlN
History API Prototypes:
Consumers can filter index lists with a larger set of per-model options. n72g8sZG
New use of limit, offset in index calls. 7QH3vxRO
Fixed
News and Community
GCC 2015 has opened Abstract Submissions.

Two Hackathons are now scheduled to occur before and during GCC 2015.

All Galaxy News and the Hub for Release News
Twitter (wiki summary) or follow us directly at https://twitter.com/galaxyproject
Events, Learn, Galaxy Biostar, Support Resources with FAQ help, Mailing list subscription and archvies, and Vimeo tutorials
All know of Public Galaxy Main, but have you reviewed the Other Galaxy Public-hosted Servers lately?
Teach resources are an exciting, growing, and key area for expansion throughout 2015, check out what is new!
Follow current development real-time and create, comment, and vote on active Trello tickets. As an open source project, we very much welcome community involvement. Not sure how to get involved or how to create an account? We have guidance available here..., that includes a form to aid with quick ticket submission.
Community resources. Overview about how we value and seek your input. Have your voice heard and get involved!
Galaxy Project home page (hub for all resources, those listed above and more!)
See our wiki's right side bar menu → for more links to areas of interest to you
Our wiki is absolutely open for community contributions and improvements.
Security
Upgrades
Review instructions for core build: Getting the Stable Distribution
Review reset for Toolshed repos: Resetting Metadata For Installed Repositories
About Galaxy

**[About Galaxy](/support/about-galaxy/)** • [Galaxy Project](/galaxy-project/) • [Admin](/admin/) • [Issues](/issues/) • [Big Picture](/galaxy-project/) • [Community](/community/) • [Get Galaxy](/admin/get-galaxy/) • [CloudMan](/cloudman/) • [Tool Shed](/toolshed/) • [Develop](/develop/) • [News Briefs](/docs/) • [Servers](/use/) • [Learn](/learn/) • [Support](/support/) • [Galaxy Biostar](http://biostar.usegalaxy.org) • [News](/news/) • [Twitter](/galaxy-on-twitter/) • [Events](/events/) • [Teach](/teach/) • [Cite](/citing-galaxy/) • [Galaxy Team](/galaxy-team/)