Slides, posters, and videos are now available; and GCC2018 is coming!
Details on conference location, lodging options and transportation.
Location

The 2014 Galaxy Community Conference will be held at the Homewood Campus of Johns Hopkins University, in Baltimore, Maryland, United States, from June 30 through July 2, 2014.

Events will be split between Charles Commons and the Mattin Center. Charles Commons and Mattin Center are directly across Charles Street from each other.

Charles Commons is also the official lodging location for the conference.

Note that there is a JHU Mobile app that includes maps to the Homewood Campus.
Transportation
Airports

Baltimore is in the middle of the Eastern United states and easily reached from both domestic and international locations.

From closest to farthest, the three closest major airports are

If at all possible, BWI is what you want.
Getting to the Homewood Campus

See How to get to the Homewood Campus.
Parking

Parking passes can be obtained for $10/day, 2 day minimum, when registering.

Johns Hopkins recommends parking in one of the Homewood Campus visitor lots. The two main parking options are:
South Garage, described as the main visitor lot for the Homewood Campus.
San Martin Center Garage, which is farther away, but still walking distance.
See the event map.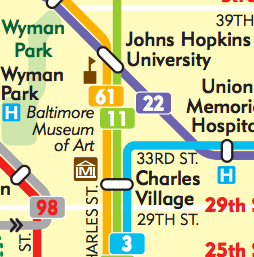 Public Transportation

Baltimore has a variety of public transportation, including commuter trains, a subway system, and an extensive bus system. Highlights include a MARC train from BWI to downtown, and the Charm City Circulator, a free bus service with 4 routes covering downtown.

There is no rail or free bus service to the Homewood Campus, but several bus routes serve the campus including routes 3 11, 22, and 61.
Lodging
Conference Lodging: Charles Commons

Rooms for GCC2014 participants are available in Charles Commons, one of the residence halls on the Homewood Campus. These rooms can be booked only at registration time.

Some key points:
Check-in starts at 3pm on Sunday and check-out ends at noon on Thursday.
Charles Commons will have a 24hr front desk
Guests may park at the meters for short term street parking to unload and check-in. Meters accept coins and credit cards. Upon checking in, guests may then move the vehicle to ... (details coming) for long-term parking.
Ethernet access is available in rooms using a University guestnet account (provided at checkin). Ethernet cables are not provided, but may be purchased at the Barnes and Noble Bookstore located next door to Charles Commons. Common areas in the building provide wireless access.
Rooms are air conditioned
All rooms are in suites with either two single bedrooms sharing one bathroom or four single bedrooms sharing two bathrooms and a living area.
Suites come with a kitchenette that includes a refrigerator (but not utensils).
For lodging accommodation questions or special accommodations, please contact Conference Services at +1-410-516-3962.
Rates

Rooms in Charles Commons can be reserved with either 3 night or 4 night packages:
4 Night package
Arrive Sunday June 29
Depart Thursday July 3
3 Night package
Arrive Monday June 30
Depart Thursday July 3
Booked on or before June 6
$271
($69, $69, $69, $64
$202
($69, $69, $64)
Booked after June 6
(if still available)
$311
(79, $79, $79, $74)
$232
($79, $79, $74)
Inn at The Colonnade Baltimore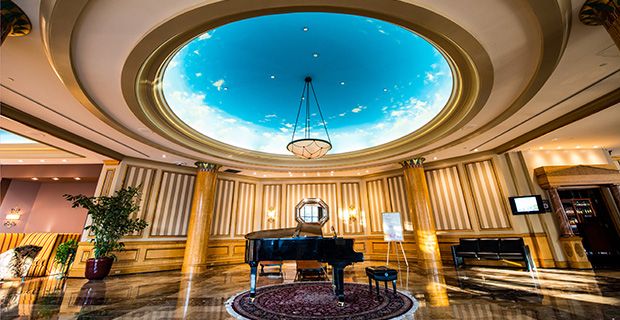 A block of rooms have been reserved at the Inn at The Colonnade Baltimore from June 27, 2014 - July 3, 2014 at a special rate of $139/night. The special room rate will be available until May 30th or until the group block is sold-out, whichever comes first. The Inn at The Colonnade Baltimore is just off campus and within easy walking distance of the conference venues.
Other Nearby Options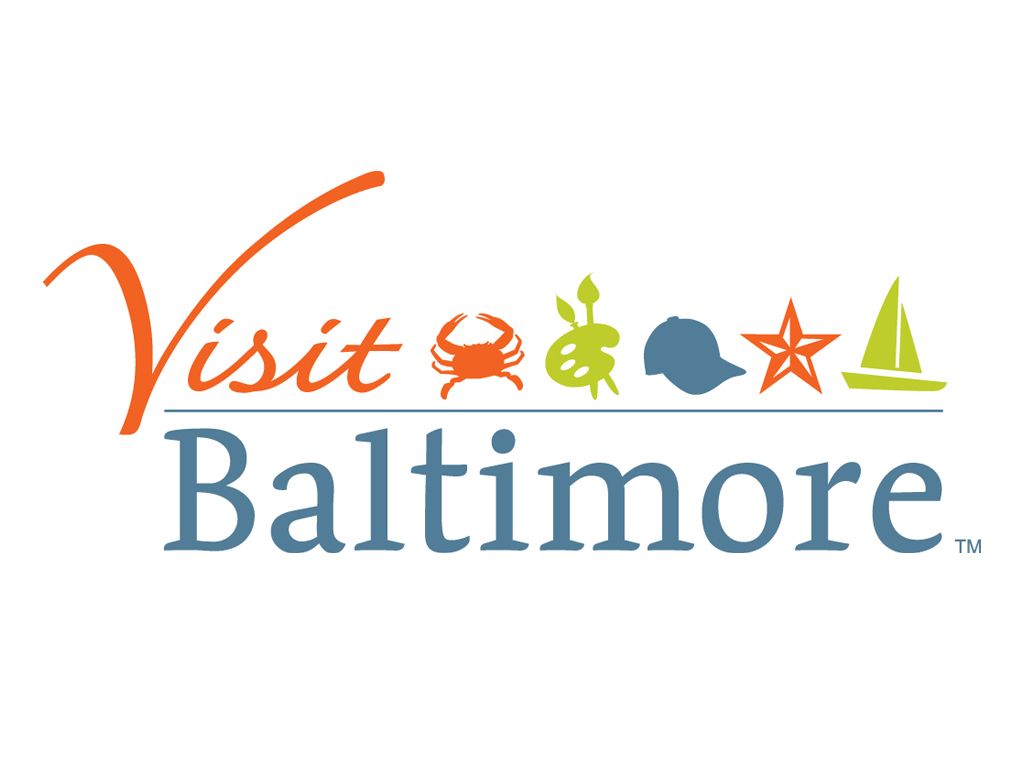 Baltimore

Questions? Contact the [Organizers](/events/gcc2014/organizers/).