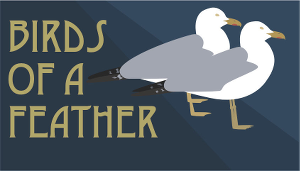 This page describes the Galaxy UK Community (GCUK) Birds of a Feather meetup being held at GCC2015.
When:: Wednesday, 8th July. 18:00 (6pm)
Where:: Watson Room, JICCC
Contact:: Christian-dot-Schudoma-at-TSL-dot-ac-dot-uk
Description
This is a BoF for the Galaxy Community from the United Kingdom and Ireland.
Audience
Local events/issues of the GCUK.
When and Where
Wednesday, 8th July, 18.00/6pm
Who is Participating
If you are interested, please add your name below and/or send an email to Christian Schudoma TSL.
Christian Schudoma
Nicola Soranzo
Rémi Marenco
Peter Cock
Dan MacLean
Peter Li
Dave Clements
(14 people came)
Discussion
What do people want GCUK to do?

Support

Get quicker answers, or just get answers.

help locate complementary trainers.
buying a server would like advice on vendors and what to buy.
Galaxy Carpentry?

Might be scope in Peter's grant for a galaxy workshop with a strong metabolomics bent,

TGAC's Galaxy server is for all BBSRC funded research/ institutions.

Map of Galaxy instances is on GCUK web site.

We aren't united by a distinct language like France or Japan.

The big Data paper by Dan MacLean on how they changed the environment at TSL.

Took goodwill, infrastructure, backing. It increased productivity.

Raising the profile of GCUK.

People think they need a bioinformatician
But they don't need to wait.

Funding

BBSRC has funding
MRC funding?
CRUK
BEPSRC
NERC
Call for Participation
If you are interested in becoming active in GCUK then please send an email to Christian Schudoma TSL.