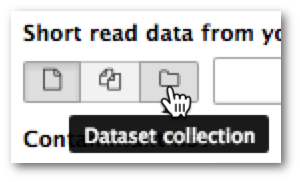 The Intergalactic Utilities Commission organised it's first online Codefest with the aim to make more tools collection aware.
The IUC was available for two days in a Hangout to answers questions and to work together with the Galaxy community to enhance our tools and the overall Galaxy ecosystem. Scientists from three different continents participated in this and made it a very nice experience and a success story, which the IUC would like to repeat more often.
A list of all awesome contributions from all participants is given below.
Tools:
Peter Van Heusden (@pvanheus) wrote a nice summary about his experience during the IUC Codefest and data collections in his blog titled "Adventures in Galaxy output collections".
We hope you all will enjoy the outcome of this Codefest and hope to see you at our next Codefest, stay tuned.