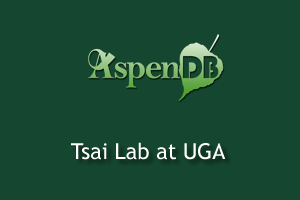 AGEseq @ AspenDB
This site provides a user-friendly interface for AGEseq (Analysis of Genome Editing by Sequencing) in a Galaxy instance.
This is a Tool Publishing server.
Links
Comments
AGEseq compares amplicon sequences with expected target sequences and finds insertion/deletion sites in the amplicon sequences.
AGEseq can be used for SNP calling.
AGEseq supports NGS short reads as well as Sanger sequences in multiple file formats
AGEseq is also available from the Galaxy Tool Shed for installation into your local Galaxy instance.
User Support
Quotas
Citation(s)
Sponsor(s)