← Platform Directory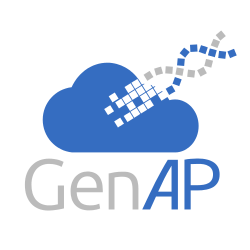 comments
GenAP is targeting both life scientists through web portal applications such as Galaxy, datahub, and a UCSC Genome Browser mirror to facilitate data analysis, sharing and visualization of the results; as well as computational biologists through services such as state-of-the-art analysis pipelines and centralized code distribution.

In GenAP each PI's (Principal Investigator) project can instantiate a private Galaxy which is shared only within his/her own group. The group admin has the ability to create, start, stop and delete the group's Galaxy.
The Galaxy jobs are sent to one of our clusters and the jobs are computed against the annual allocation of each PI inside Compute Canada. Presently, Galaxy is running in two of the major clusters in Canada, Mammouth (Université de Sherbrooke ~40,000 cores) and Guillimin (Mcgill ~21,000 cores). Other universities and HPC centers will join GenAP in the up coming year.
GenAP is planning to release a fully public Galaxy instance by the end of the summer.
user support
GenAP has a ticketing system that can be reached by emailing support@genap.ca
quotas
The default allocation of each project is 500GB
citations
sponsors