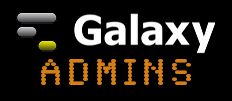 2012-11-14 Conference Call
**Note:** Next [GalaxyAdmins](/community/galaxy-admins/meetups/) Meetup: [January 16](/community/galaxy-admins/meetups/2013-01-16/)
John Chilton on Deploying Galaxy on OpenStack with CloudBioLinux & CloudMan
Curtis Hendrickson of the University of Alabama Birmingham's Center for Clinical and Translation Science (UAB CCTS) spoke on Deploying Galaxy on a shared-node cluster at UAB.
Date
November 14, 2012
Time
10 am Central US Time (-6 GMT)
Presentation
Deploying Galaxy on a shared-node cluster at UAB
Presenter
Curtis Hendrickson, UAB CCTS
Links
Slides
Screencast (Password: 110516; content starts at 3:20)
We also bid farewell to Ann Black-Ziegelbein of the University of Iowa. Ann has been the driving force behind launching the GalaxyAdmins group and has guided it through its first (wildly successful!) 6 months of existence. Ann is handing over the reigns to her fellow U Iowa colleague Srinivas Maddhi, whose day job is getting Iowa's Galaxy server into production.
We thank Ann profusely for her contributions, and Srinivas for taking this on.
Call Technology

We used the University of Iowa's Blackboard system for the call. Some care is needed to avoid getting feedback with participants without headphones. Therefore, headphones are strongly encouraged.