Welcome to the April 2017 Galactic News, a summary of what is going on in the Galaxy community. If you have anything to add to next month's newsletter then please send it to outreach@galaxyproject.org.
Usegalaxy.org Passes 100,000 Registered Users
Usegalaxy.org, the Galaxy Project's free public server, has surpassed 100,000 registered users. We started with 7 registered users in June 2006, and have been climbing ever since.
Thanks for using Galaxy, all 100,000 of you.
2017 Galaxy Community Conference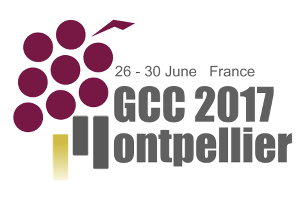 Registration & abstract submission are open

Early registration and abstract submission for the 2017 Galaxy Community Conference (GCC2017) are open.

Note: The submission deadline for oral presentations is 15 April.

GCC2017 will be in Montpellier, France, 26-30 June and will feature two days of presentations, discussions, poster sessions, lightning talks, computer demos, keynotes, and birds-of-a-feather meetups, all about data-intensive biology and the tools and infrastructure that support it. GCC2017 also includes data and coding hacks, and two days of training covering 16 different topics.

GCC2017 will be held at Le Corum Conference Centre in the heart of Montpellier, just 10km from the Mediterranean. This event will gather several hundred researchers addressing diverse questions and facing common challenges in data intensive life science research. GCC participants work across the tree of life, come from around the world, and work at universities, research organizations, industry, medical schools and research hospitals.

Early registration is also open and starts at less than 55€ / day for post-docs and students. You can also book low cost conference housing when you register.
GCC2017 Travel Fellowships

GCC2017 is a great opportunity to discuss your research with others that are working in and facing similar challenges in data-intenisve life science research. But only if you can get there. The Galaxy Community Fund is offering fellowships to early career researchers that would be coming from afar to attend GCC2017.

See the application for full details on what's covered and what we ask you to provide.

We'll review applications starting on April 5, 2017. Interested? Submit an abstract and apply for a fellowship.

We hope to see you at GCC2017!

Galaxy Community Fund Board
New GCC2017 Sponsors

We are pleased to welcome ELIXIR and GigaScience as returning GCC sponsors.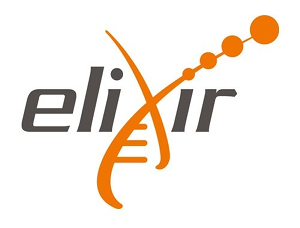 ELIXIR is a Gold level sponsor of the conference and a Giga sponsor of the GCC2017 Hackathons.
ELIXIR unites Europe's leading life science organisations in managing and safeguarding the increasing volume of data being generated by publicly funded research. It coordinates, integrates and sustains bioinformatics resources across its member states and enables users in academia and industry to access services that are vital for their research. More...

GigaScience is a GCC Sponsor for the 5th year in a row. GigaScience is an online open access, open data, open peer-review journal. Our focus covers 'big data' research from the life and biomedical sciences, including the growing range of work that uses difficult-to-access large-scale data, such as imaging, neuroscience, ecology, cohort, systems biology, and other new types of sharable data.
GigaScience is also offering 15% off the article-processing charge for papers submitted and published in GigaScience from the conference
---
G-OnRamp Beta Testers Workshop: Invitation

A collaboration between the Genomics Education Partnership (GEP) and the Galaxy project, the G-OnRamp Project aims to enable educators and researchers to create genome browsers for collaborative annotations of eukaryotic genomes. G-OnRamp uses Galaxy workflows to construct evidence tracks (e.g., protein sequence similarity, gene predictions, RNA-Seq, repeats) and display the results on the UCSC Genome Browser or JBrowse. Educators can use G-OnRamp for hands-on learning in data-intensive biology; researchers can use G-OnRamp for best-practice annotation of novel genomes.

We will hold two beta testers workshops this summer on June 20-22 and July 25-27, 2017 at Washington University in St. Louis that will demonstrate how you can use G-OnRamp to create genome browsers for your favorite genomes. To receive future announcements regarding registration for these G-OnRamp workshops, please register your interest. Travel and local costs are supported by NIH BD2K grant 1R25GM119157. Questions can be directed to Jeremy Goecks (Galaxy), or Sarah Elgin (GEP).
All upcoming events

There are a plenitude of Galaxy related events coming up in the next few months:
| Date | Topic/Event | Venue/Location | Contact |
| --- | --- | --- | --- |
| April 7th 2017 | Traitement de données de séquences par Galaxy | Rennes, France | |
| April 19th 2017 | NGS & Cancer : Analyses DNA-Seq [hub page] | Cancerpole, Paris, Fance | formateurs |
| May 15th 2017 | Data Analysis Workshop [hub page] | NGS 2017 Glasgow, Glasgow, United Kingdom | Julian Augley, Graham Hamilton, David Meltzer and Mani Mudaliar |
| May 16th 2017 | Formation Galaxy4Imaging | Nantes, France | Comité d'organisation |
| May 22nd 2017 | ELIXIR/GOBLET/GTN hackathon for Galaxy training material re-use | University of Cambridge, United Kingdom | Frederik Coppens |
| May 29th 2017 | Workflow4Experimenters International Course [hub page] | Pasteur Institute, Paris, France | Christophe Caron |
| May 29th 2017 | Bioinformatics for Cancer Genomics [hub page] | Toronto, Ontario, Canada | organizers |
| June 4th 2017 | Metaproteomics For The Future: Democratizing functional analysis of microbiomes via community-based informatics development and dissemination | ASMS 2017, Indianapolis, Indiana, United States | Pratik Jagtap |
| June 6th 2017 | Formation détection et annotation des éléments transposables dans les génomes eucaryote | INRA, Versailles, France | Nathalie Choisne, Olivier Inizan |
| June 20th 2017 | G-OnRamp Beta Testers Workshop | Washington University in St. Louis, Missouri, United States | Jeremy Goecks, Sarah Elgin |
| June 26th 2017 | 2017 Galaxy Community Conference (GCC2017) [hub page] | Montpellier, Fance | Galaxy community |
| July 2nd 2017 | Computation and reproducibility in molecular evolution | SMBE 2017, Austin, Texas, United States | Anton Nekrutenko, Sergei Kosakovsky Pond |
| July 25th 2017 | G-OnRamp Beta Testers Workshop | Washington University in St. Louis, Missouri, United States | Jeremy Goecks, Sarah Elgin |
| September 1st 2017 | The Galaxy Bioinformatics Platform: learning to use Galaxy for RNA-seq analysis [hub page] | Genome 10K and Genome Science, Earlham Institute, Norwich, United Kingdom | |
See the Galaxy Events Google Calendar for details on other events of interest to the community.
---
New Publications

275 new publications referencing, using, extending, and implementing Galaxy were added to the Galaxy CiteULike Group in March. This includes papers that were added as part of the 2016 year end review of alerts. (Often a paper isn't added when an alert first comes out because the DOI isn't working yet, or because the paper is embargoed.)

Some highlights from the papers added in March:
Publication Topics
---
Who's Hiring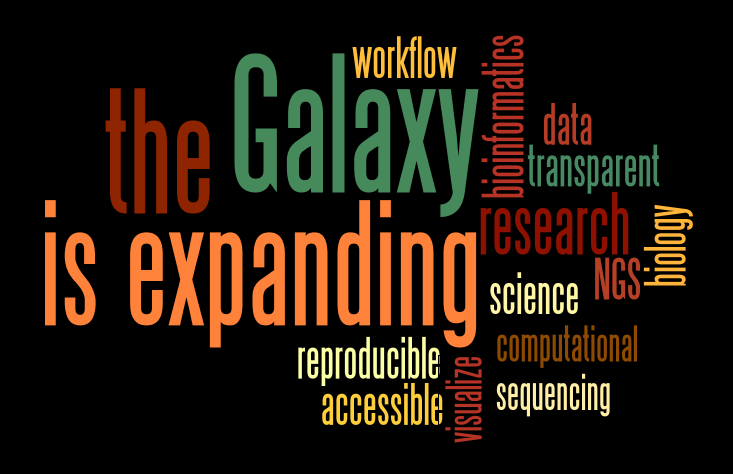 The Galaxy is expanding! Please help it grow.
Got a Galaxy-related opening? Send it to outreach@galaxyproject.org and we'll put it in the Galaxy News feed and include it in next month's update.
---
Public Galaxy Server News

There are over 90 publicly accessible Galaxy servers and six semi-public Galaxy services. Here's what happened with them in January.
Want to Mine Scientific Literature? LAPPS Grid Needs You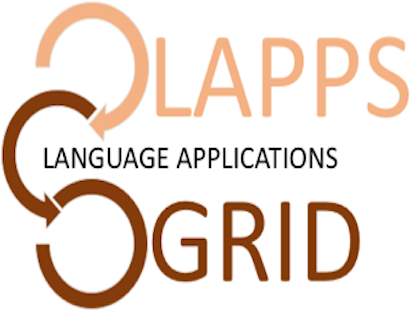 The The Language Applications (LAPPS) Grid team intends to seek funding for a project that would create customizable NLP applications that can be used to mine scientific literature, in response to requests from scientists in several disciplines who want to extract entities, relations, networks, and ontologies from scientific publications and identify articles in the scientific literature that have treated particular topics or entities.
Interested in participating? See the full call for details.
LAPPS Grid provides an infrastructure for rapid development of natural language processing applications (NLP) that uses the Galaxy platform as its workflow engine. The LAPPS Grid has integrated a wide range of NLP tools and resources into Galaxy and provided for using them interoperably in a "plug-and-play" environment.
PhenoMeNal Online Training Material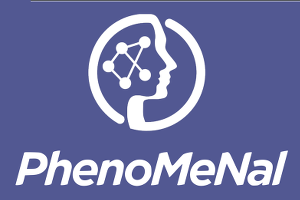 New online training for the PhenoMeNal Galaxy server is available from EMBL-EBI. "PhenoMeNal (Phenome and Metabolome aNalysis) is a standardised e-infrastructure that supports the data processing and analysis pipelines for molecular phenotype data generated by metabolomics applications. This course will give you an overview of PhenoMeNal, how to create your cloud research environment, and how to access Galaxy workflows for metabolomics data."
New Public Galaxy Servers
Galaxy@GenOuest
Links:

Domain/Purpose:

Comments:

User Support:

[Email](mailto:support AT genouest DOT org)

Quotas:

You must be part of an academic research lab and create an account on GenOuest.
The default quota for new users is 50GB.

Sponsor(s):
BIPAA (BioInformatics Platform for Agroecosystem Arthropods)
Links:

Domain/Purpose:

Insect genomics (aphids, parasitoïd wasps, lepidopterans)

Comments:

User Support:

Quotas:

Default quota is low (<10Go), but can be increased on request.

Sponsor(s):
---
Releases
The all-new CloudLaunch

Technically, the all-new Galaxy CloudLaunch service has been in public beta since February but keep in mind that it will replace the current CloudLaunch service eventually so give it a try and let us know how it performs for you.
Galaxy 17.01 available on the Jetstream cloud

A new image of Galaxy with Galaxy release 17.01 is available on the NSF-sponsored academic cloud Jetstream. The updated image comes with an updated list of tools and all the reference genomes available on Galaxy Main. Remember that the Jetstream cloud is free to use. Instructions on how to get started are available here.
CloudBridge 0.2.0

CloudBridge aims to provide a simple layer of abstraction over different cloud providers, reducing or eliminating the need to write conditional code for each cloud. It is currently under development and is in an Alpha state. Release 0.2.0 includes several fixes and enhancements.
Planemo 0.39 - 0.40
Planemo is a set of command-line utilities to assist in building tools for the Galaxy project. These releases included numerous fixes and enhancements.
See GitHub for details.
galaxy-lib 17.5.6 - 17.5.7

galaxy-lib is a subset of the Galaxy core code base designed to be used as a library. This subset has minimal dependencies and should be Python 3 compatible. It's available from GitHub and PyPi.
Earlier Releases

Other packages that have been released in the prior 4 months.
17.01 Galaxy Release

The Galaxy Committers published the 17.01 release of Galaxy in February.
Highlights

Some highlights:
Conda auto initialization is enabled by default
New interface for user preferences
Support for compressed FASTQ formats
Release Notes

For full details on all of the enhancements and fixes in this release, please see the full release notes.
Galaxy Docker Image 17.01

And, thanks to Björn Grüning, there is also now a Docker image for Galaxy 17.01 as well.
Starforge 0.3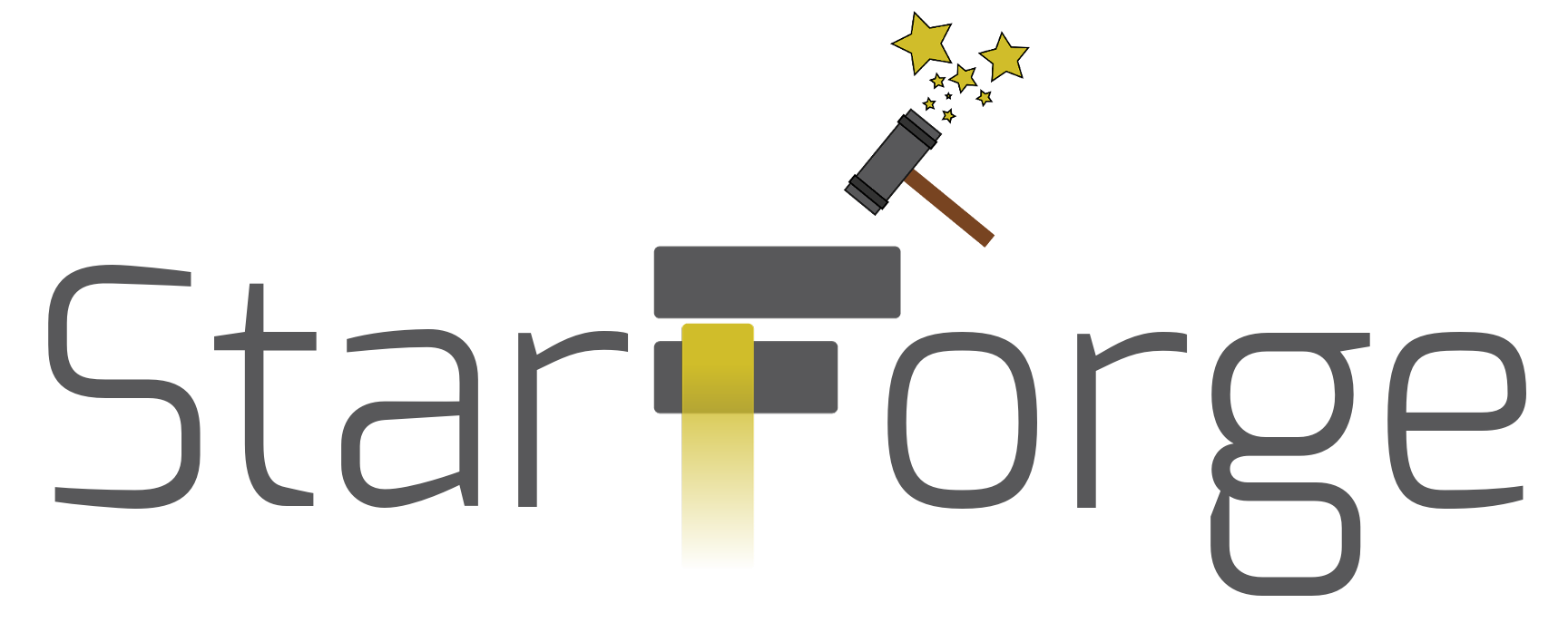 Starforge is a collection of scripts that supports the building of components for Galaxy. Specifically, with Starforge you can:
These things will be built in Docker. Additionally, wheels can be built in QEMU/KVM virtualized systems.
Documentation can be found at starforge.readthedocs.org.
Pulsar 0.7.4

A Pulsar update was released in February. Pulsar is a Python server application that allows a Galaxy server to run jobs on remote systems (including Windows) without requiring a shared mounted file systems. Unlike traditional Galaxy job runners - input files, scripts, and config files may be transferred to the remote system, the job is executed, and the results are transferred back to the Galaxy server - eliminating the need for a shared file system.
This release contains Conda and flake8 updates.
sequence_utils

Galaxy's sequence utilities are a set of Python modules for reading, analyzing, and converting sequence formats.
And the rest ...

Other Galaxy packages that haven't had a release in the past four months can be found on GitHub.
---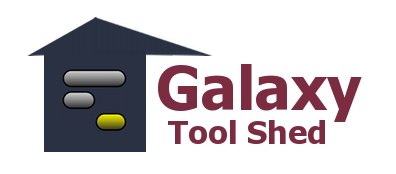 ToolShed Contributions

Tool Shed contributions from March.
Other News