← Back to

news
June 2020 Galactic News
James Taylor Foundation, BCC2020, Galaxy+SRA, Events, Platforms, ...
In the June 2020 issue
BCC2020 will be online, global, affordable, and accessible
If you have anything to include to next month's newsletter, then please send it to outreach@galaxyproject.org.
---
JTech, the James Taylor Foundation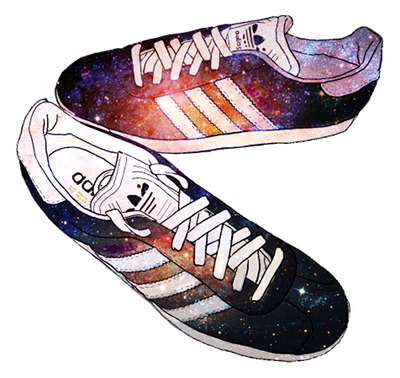 Design by [Rebekka Paisner](https://twitter.com/rebekkapaisner)
The recent passing of Dr. James Taylor, the Ralph S. O'Connor Professor of Biology and Professor of Computer Science at Johns Hopkins University, has left an enormous void in the field of computational biology. To help fill this void and continue James' efforts, the Galaxy community has established a memorial foundation in James' name.
James believed that scientific progress can best be sustained through mentoring of students and junior faculty. The Junior Training and Educational Connections Hotspot (JTech) foundation will ensure implementation of this vision. To begin, JTech will (1) support graduate students to participate in computational biology and data science conferences, and (2) organize and host mentoring sessions between senior and junior faculty members at high-profile meetings. JTech will later expand its reach as a platform for academic mentorship including high school through college age students.
To make this happen we are accepting contributions here. Please, help us continue what James has started.
---
BCC2020 will be Online, Global, Affordable, and Accessible



BCC2020 Sponsors

We are pleased to announce several sponsors for BCC2020! These organizations have stepped up to help make BCC global and affordable:

Interested in helping BCC2020 happen? See the sponsorship opportunities page for information.
Galaxy and the NCBI Sequence Read Archive (SRA)

Webinar: Using the new Galaxy-SRA Connector
Galaxy and the NIH Sequence Read Archive are now directly connected, enabling researchers to work with SRA data available from NCBI (https://www.ncbi.nlm.nih.gov/sra/) more easily within the Galaxy framework. This webinar will talk about the connection and demonstrate how to use it to get SRA data into Galaxy.
NIH's Sequence Read Archive (SRA) will become an integrated data source on UseGalaxy.org this month. This functionality is also built in to the upcoming 20.05 release of Galaxy. With this connection, you will be able to work with SRA data available from NCBI more easily within the Galaxy framework.
A webinar on June 24 will demonstrate this integration and how to use SRA data in the Galaxy platform. The webinar will be held on June 24, at Noon, Eastern US time (GMT -4). Interested? Register now.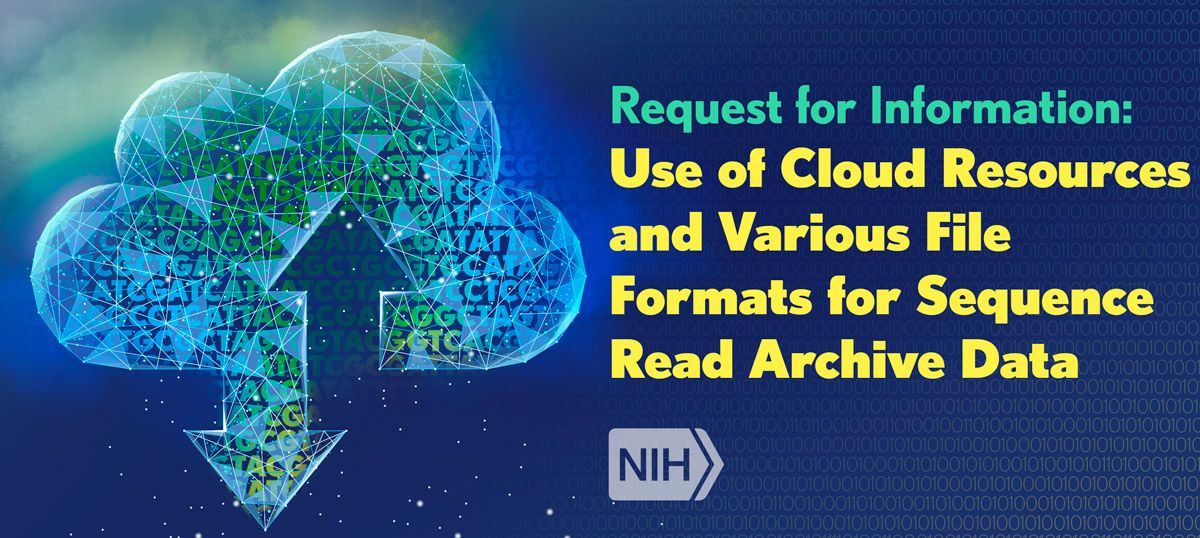 RFI: Use of Cloud Resources and New File Formats for SRA
NIH has released a request for information (RFI) to solicit community feedback on new proposed Sequence Read Archive (SRA) data formats. Learn more and share your thoughts at https://go.usa.gov/xvhdr.
The response deadline is July 17th, 2020. We encourage you all to share with your colleagues and networks, and respond if you are an SRA submitter or data user.
More Upcoming Events

The coronavirus outbreak has impacted BCC2020, and just about every other event for the rest of the year too. Most events through the end of August have been postponed or moved online. We have updated our list of events to reflect what we know. Some highlights:
Galaxy Platforms News

The Galaxy Platform Directory lists resources for easily running your analysis on Galaxy, including publicly available servers, cloud services, and containers and VMs that run Galaxy. Here's the recent platform news we know about:
Doc, Hub, and Training Updates
Who's Hiring

[Data Management Usability Officer](https://vibvzw.jobsoid.com/j/27205/data-management-usability-officer)

VIB-UGent Center for Plant Systems Biology, Ghent, Belgium

... We are building on the internationally used platform FAIRDOMhub for data management, and Galaxy (https://www.usegalaxy.be and https://usegalaxy.eu) for data analysis.

[Senior Software Developer](https://boards.greenhouse.io/blackcanyonconsulting/jobs/4013069003)
Black Canyon Consulting at NCBI, Bethesda, Maryland, United States

[Data Scientist](https://neb.wd5.myworkdayjobs.com/en-US/NEB_Careers/job/Ipswich-MA-United-States/Data-Scientist_1193)
New England Biolabs, Ipswich, Massachusetts, United States

Releases

[blend4php release v0.1](https://github.com/galaxyproject/blend4php)

The first full stable release of the blend4php package is out. blend4php is a PHP wrapper for interacting with Galaxy and CloudMan. blend4php currently offers a partial implementation of the Galaxy API and includes support for datasets, data types, folder contents, folders, genomes, group roles, groups, group users, histories, history contents, jobs, libraries, library contents, requests, roles, search, tools, toolshed repositories, users, visualizations and workflows.

Publications

262 new publications referencing, using, extending, and implementing Galaxy were added to the Galaxy Publication Library in April and May. There were 16 Galactic and Stellar publications added, and 14 of them are open access.
Other News

[Apply for Open Life Science cohort 2 by 30 June](https://openlifesci.org/posts/2020/05/27/ols1-wrapup/#announcing-ols-2---please-share-with-your-networks)

Open Life Science is launching its 2nd cohort. If you are an early-stage researcher who wants to become an ambassador for Life Science in your communities then please considering applying for the next 16-week mentoring & training program.