January 2021 Galactic News
Events, platform news, blog posts, videos, pubs, jobs and releases
January 7th 2021
In this issue:
If you have anything to include to next month's newsletter, then please send it to outreach@galaxyproject.org.
---
Event News
Despite COVID-19, there is still a lot going on, although online. We have updated our list of events to reflect what we know. Some highlights:
Galaxy Platforms News
The Galaxy Platform Directory lists resources for easily running your analysis on Galaxy, including publicly available servers, cloud services, and containers and VMs that run Galaxy. Here's the recent platform news we know about:
Galactic Blog Activity
The Galaxy Project has been involved in the second cohort of the Open Life Science (OLS) program with two projects, Growing the Galaxy Community and Creating a single pipeline for metagenome classification.
Applications for the 3rd cohort (OLS-3) that will take place from February to May 2021 are open until January 11.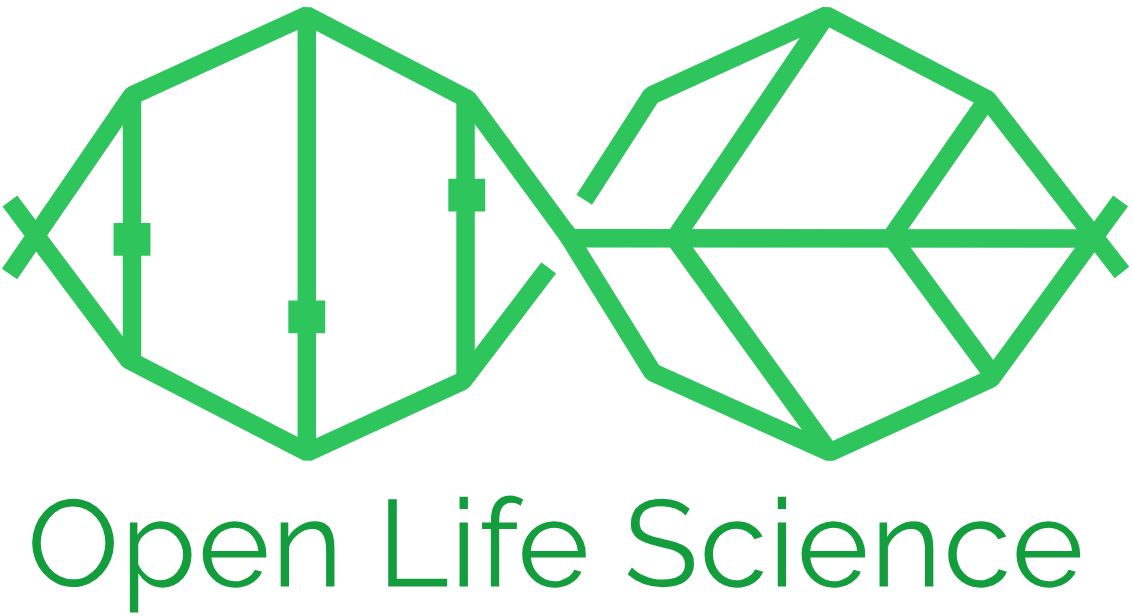 By Matthias Fahrner & Melanie Föll.
At the beginning of December, Melanie and Matthias ran a 2-day Proteomics data analysis workshop organized by ELIXIR Belgium.

Good news for the plant community! Recently two new trainings of interest to the plant research community have been incorporated to the GTN tutorial collection.
A common feature shared by both tutorials is the use of sequencing data generated by nanopore technology, a third-generation plataform which provides the possibility of sequencing long reads.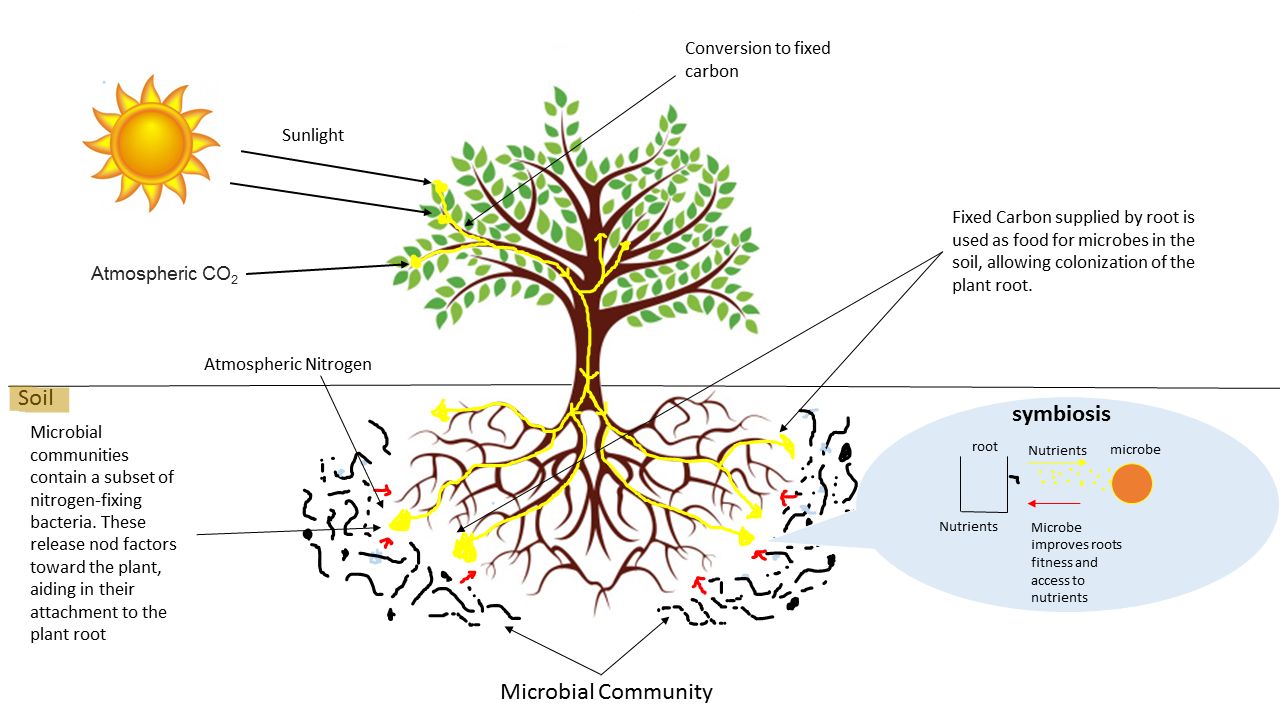 Doc, Hub, and Training Updates
New series of Galaxy videos about Galaxy features.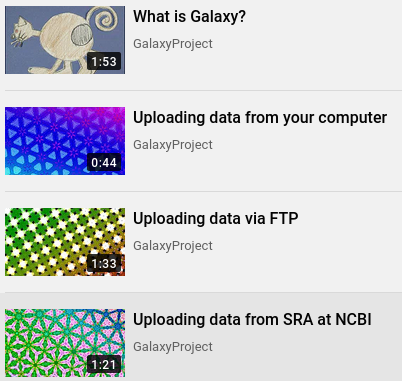 Learn your way through Galaxy interface and functionalities with automatically generated videos under 3 minutes.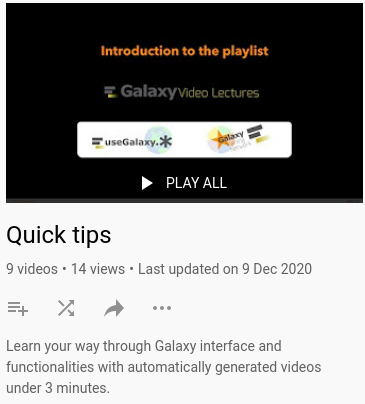 Publications
Pub curation activities are on hiatus right now but a few publications referencing, using, extending, and implementing Galaxy were added to the Galaxy Publication Library anyway. Here are the new open access Galactic and Stellar pubs:
Thuy-Boun P.S., Mehta, S., Gruening, B., McGowan, T., Nguyen, A. Rajczewski, A.T., Johnson, J.E., Griffin, T.J., Wolan, D.W., and Jagtap, P.D. (2020). Journal of Proteome Research. doi: 10.1021/acs.jproteome.0c00822
Chiara, M., Zambelli, F., Tangaro, M.A., Mandreoli, P., Horner, D.S., Pesole, G. (2020). Bioinformatics. doi: 10.1093/bioinformatics/btaa1047
McIntyre, L.M., Huertas, F., Moskalenko, O., Llansola, M., Felipo, V., Morse, A.M., Conesa, A. (2020). bioRxiv. doi: 10.1101/2020.12.25.424407
Who's Hiring
Releases
Planemo 0.70-0.74.1
Planemo is a set of command-line utilities to assist in developing Galaxy and Common Workflow Language artifacts - including tools, workflows, and training materials. These releases included numerous fixes and enhancements. Some major changes
gxwf functionality integrated, greatly expanding workflow development support.
Finished migration to Python 3.
Testing infrastructure improvements.
See GitHub for details.