[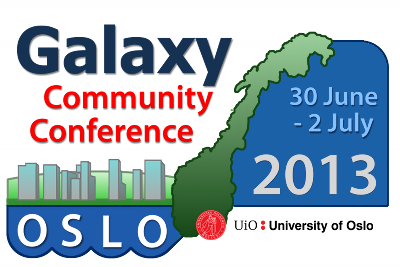 ](/events/gcc2013/)
**[Watch the talks](http://vimeo.com/channels/581875)! [See you at GCC2018](https://gccbosc2018.sched.com/)!**
Issue #758 workaround
Issue #758 workaround
| | | | |
| --- | --- | --- | --- |
| Training Topic Voting | Submissions | Registration | Event |
Other Events
A few other events of interest to many participants are also happening either very or relatively close in space and time:
International Conference on Genomics in Europe (ICG2013), 25-28 June, Ghent Belgium The abstract deadline is 21 May.
SocBiN 2013 / BIT13, 26-29 June, Toruń, Poland The Society for Bioinformatics in Northern European countries (SocBiN) and the Polish Bioinformatics Society (Polskie Towarzystwo Bioinformatyczne / PTBI) 13th annual conference in bioinformatics

**[Software Carpentry Boot Camp](http://bit.ly/14EmcSA)**, July 3-4, University of Oslo, Oslo, Norway [Software Carpentry Boot Camps](http://software-carpentry.org/boot-camps/) are example-driven workshops on basic computing skills. Short tutorials alternate with hands-on practical exercises, and participants are encouraged both to help one another, and to try applying what they have learned to their own research problems during and between sessions.
---
Questions? Contact the Organizers.
Issue #758 workaround