Please help get the word out about the 2013 Galaxy Community Conference (GCC2013). A flier suitable for printing is below, as well as several different sizes of the conference banner that can be used on the web.
Flier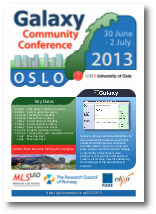 Please print, post and distribute the conference flier at your organization, and or events.
Graphics

The conference logos are available in several sizes.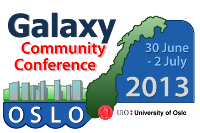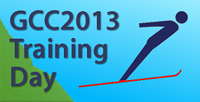 Twitter Hashtag

Please use #usegalaxy as the Twitter hashtag for the meeting. The obvious choice of #gcc2013 is already well used by several other events.
Sponsorships

Interested in sponsoring the meeting? See Sponsorships.