Welcome to the April 2012 edition of Galaxy Update, a monthly summary of what is going on in the Galaxy community. Galaxy Updates complement the Galaxy Development News Briefs which accompany new Galaxy releases and focus on Galaxy code updates.
New Papers

This paper may be of interest to the Galaxy community:

These were among 28 papers added to the Galaxy CiteULike group since the last Galaxy Update. The new papers were spread across 6 categories.
Who's Hiring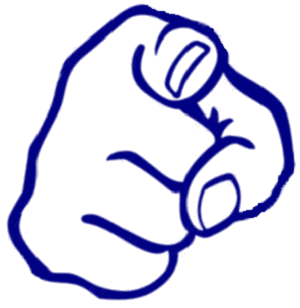 The Galaxy is expanding! Please help it grow.

Got a Galaxy-related opening? Send it to outreach@galaxyproject.org and we'll put it in the Galaxy News feed and include it in next month's update.
Upcoming Events and Deadlines
Deadlines

There are April application deadlines for EMBL-EBI Summer Bioinformatics School and Plant Bioinformatics Course; abstract deadlines for InCoB, DILS, BOSC, ISMB Tech Track, and GCC2012; and an early registration deadline for BITS.
See the Galaxy Events Google Calendar for details on these and other events.
Events
Date
Topic/Event
Venue/Location
Contact
April 4-5
NBIC NGS Exome Sequencing & Variant Calling course
Including a session on Read Mapping and Variant Calling with Galaxy
Radboud UMC, Nijmegen
Hailiang "Leon" Mei
April 5-6
April 2012 GMOD Meeting
Including a Galaxy Workshop on evening of April 5
Washington DC, immediately following Biocuration 2012
Dave Clements
April 24-26
Leveraging SaaS for Next-Gen Sequencing: Case Study with the Galaxy Community
Pre-Conference Workshop
Bio-IT World, Boston, Massachusetts, United States
Ravi Madduri, Elizabeth Bartom
June 6-8
Dynamically Scalable, Accessible Analysis with Galaxy Cloud
Bio-IT World Asia, Singapore
James Taylor
June 11-12
Informatics on High Throughput Sequencing Data Workshop
Toronto, Ontario, Canada
Francis Ouellette
June 11-19
Next-gen Sequencing in Evolutionary Biology Course
US National Evolutionary Synthesis Center (NESCent), Durham, North Carolina, United States
Sergei Kosakovsky Pond
July 11
Reproducible workflows for next generation sequencing analysis
Nowgen, University of Manchester, United Kingdom
Tom Hancocks
July 13-17
Bioinformatics Software Interoperability SIG (BSI-SIG)
ISMB 2012, Long Beach, California, United States
Anton Nekrutenko
July 25-27
2012 Galaxy Community Conference
Early registration and abstract submission are now open.
Chicago, Illinois, United States
Dave Clements
GCC2012 Update
Tool Shed Contributions

At least 15 new repositories were added to the Galaxy Tool Shed since the last Galaxy Update, including
EMBER: analysis technique for inferring the genes regulated by transcription factor.
hmmer: hmmscan/hmmsearch as one tool, plus hmmpress
RNA SEQ by Expectation Maximization (RSEM).
FastqMcf from ea-utils: remove barcodes and primers, filter and clip.
Augustus: eukaryotic gene prediction.
sed_wrapper: Get the power of Unix sed in Galaxy
antiSMASH: antibiotics and secondary metabolite analysis shell
snp_mapping_using_wgs: Map mutation by plotting recombination frequency from crossing to a polymorphic strain
ems_variant_density_mapping Map mutation by linkage to regions of high mutation density using WGS data
bcftools_view: Convert BCF → VCF
check_snpeff_candidates: Mark up snpEff output file with matches to a gene candidate list
match: search for occurrences of a short motif, allowing mismatches
sharplab_interval_analysis: align 2 interval sets, find overlaps, calculate and plot coverage
sharplab_seq_motif: DREME, SRA → FASTQ, FIMO → BED, FASTA → Markov Model, reverse complements, and more.
mtls_analysis: Functions to analyze and compare multiple ChIP-seq experiments
New Distribution

There has been one Galaxy distribution in the past month. The most recent release (March 12), includes these highlights:
Other News

New non-wiki documentation

HTTPS is now the default for Main

The Galaxy Project's public server (usegalaxy.org, "Main") now uses HTTPS, the encrypted version of HTTP for all communication.

New Style for Main

Have you noticed? usegalaxy.org has a new style.

Galaxy is participating in the 2012 Google Summer of Code

The Galaxy Project is participating in the 2012 Google Summer of Code as part of the "Genome Informatics* group. See the group's page if you are interested in participating.