Welcome to the August 2016 Galactic News, a summary of what is going on in the Galaxy community.
If you have anything to include in the next News, please send it to [Galaxy Outreach](mailto:outreach AT galaxyproject DOT org).
Events
GCC2016 presentations and training are online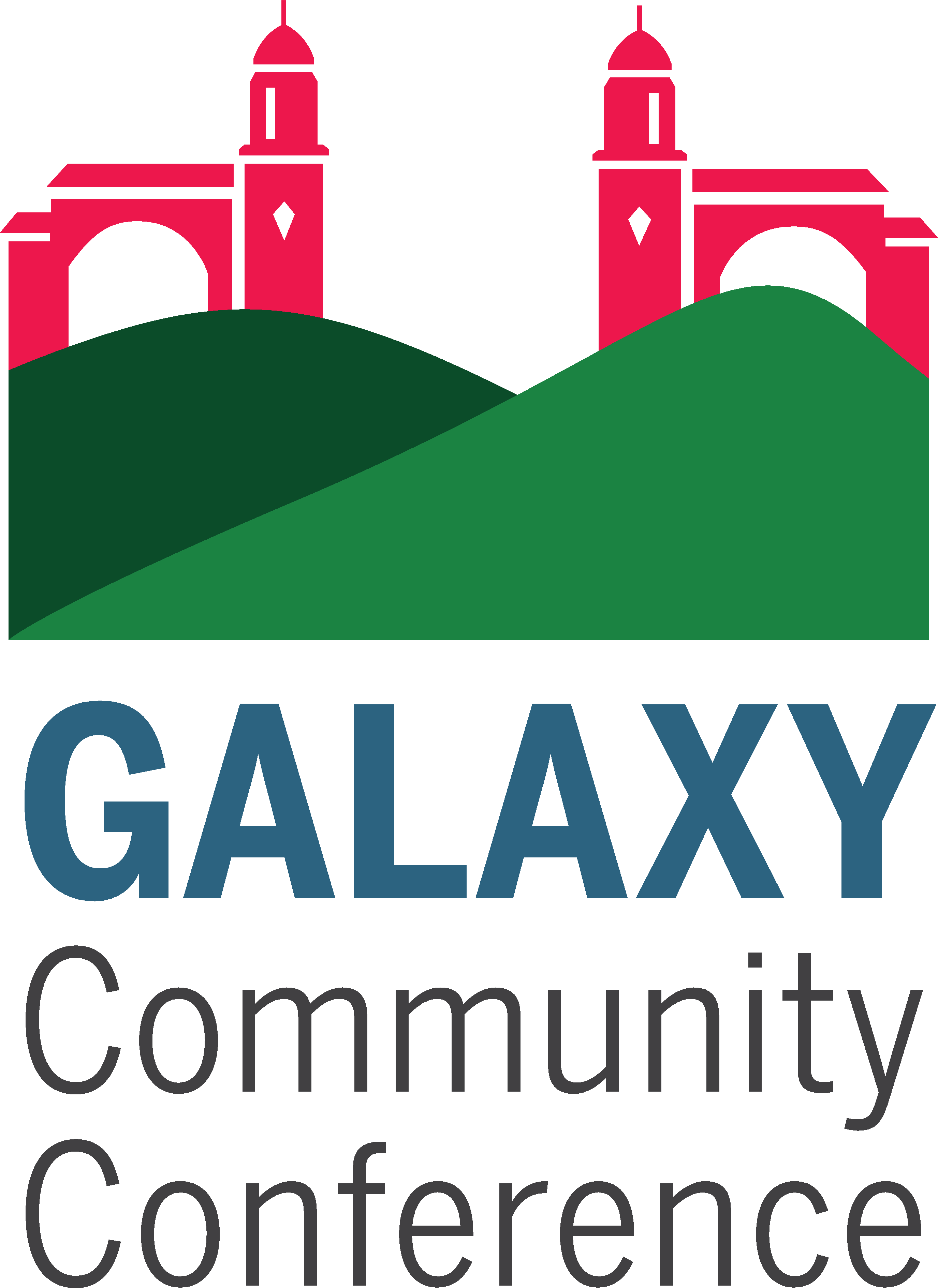 Slides for accepted and lightning talks are online, as are the posters. They have also been posted to the new F1000Research Galaxy Channel. Video of training and talks will also be posted online in the coming month.
Thanks to everyone for making GCC2016 a success, and looking forward to seeing you at GCC2017!
Swiss-German Galaxy Days

There will be a Swiss-German Galaxy Tour this fall featuring a range of events over 2 days in October. Events will held in Freiburg (Germany).

Registration is free, but space is limited on both days. We recommend you register soon to secure your spot for one or both days of the SG2016Tour: Register Now
Galaxy Admin Training, November 7-11, Salt Lake City, Utah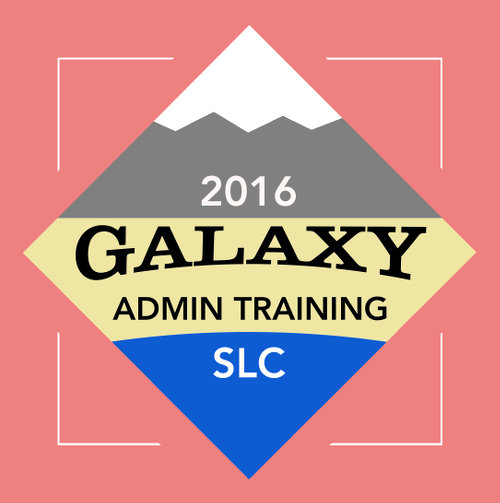 The first ever Galaxy Project Admin Training workshop will be held November 7-11 in Salt Lake City Utah. The workshop features a 2 day basics session followed by a 3 day advanced session. There is a separate registration for each session, and participants may sign up for one or both. We are working with the Utah High Performance Computing Center at the University of Utah for cluster access during the advanced session.
The introductory session will be at the Salt Lake City Library, and the advanced session will be on the University of Utah (the "U") campus. Workshop housing is on the U as well.
The curriculum will be published and registration will open shortly. Watch this space. This workshop is the week before Supercomputing'16 meets in Salt Lake.
Other upcoming events

There are a plentitude of Galaxy related events coming up. Here's what's coming up over the next fe months:
Date
Topic/Event
Venue/Location
Contact
August 1-4
Integrating Ontological and Genomic Analysis with Galaxy Workshop
ICBO 2016, Corvallis, Oregon, United States
Dave Clements
August 9-10
Introduction to Galaxy Workflows
Workflows Workshop, Distributed
Dave Clements
August 12
Introduction to Galaxy Workshop
University of Glasgow, Glasgow, United Kingdom
David Meltzer
August 17
Galaxy Workshop
St Lucia campus, University of Queensland, Australia
Igor Makunin
August 18
GalaxyAdmins Web Meetup
Online
Hans-Rudolf Hotz, Dave Clements
August 29 - September 2
Using Galaxy for Analysis of RNA-Seq, Exome-Seq, and Variants
Davis, California, United States
UC Davis Bioinformatics Training Program
September 3-7
Tutorial: Scientific workflows under Galaxy. Use case: multiple genome comparison
European Conference on Computational Biology (ECCB 2016), The Hague, Netherlands
Oswaldo Trelles Salazar
September 12-16
The Workflow4Metabolomics (W4M) online infrastructure for omics analysis with Galaxy
Metabolomics Sardinian Scientific School: How to bridge metabolomics and genomics, Pula, Italy
E Thévenot
September 12-16
Summer School 2016 in Metagenomics
Institut Pasteur, Paris, France
Contacts
September 19-23
High Throughput Sequencing (HTS) Data Analyses for Scientists

This workshop is full

Freiburg, Germany
Contact
September 26-28
NGS Course: RNA-seq data analysis
Leiden University Medical Center, The Netherlands
Peter-Bram 't Hoen, Jan Oosting, Celia van Gelder
October 10-13
Metagenomic: amplicon analysis
INRA Auzeville, Auzeville, France
Sarah Maman
October 18-20
Galaxy4Bioinformatics
Lyon, France
Contacts
October 20
(third Swiss) Galaxy Workshop
2016 Swiss-German Galaxy Tour in Freiburg, Germany
Hans-Rudolf Hotz and Bjoern Gruening
October 21
(second German) Galaxy Developers Day
2016 Swiss-German Galaxy Tour in Freiburg, Germany
Hans-Rudolf Hotz and Bjoern Gruening
November 7-8
Galaxy Admin Training: Introduction
Salt Lake City, Utah, United States
Galaxy Team
November 9-11
Galaxy Admin Training: Advanced
Salt Lake City, Utah, United States
Galaxy Team
2017
February 3-9
Galaxy Australasia Meeting (GAMe 2017)
University of Melbourne, Victoria, Australia
Organisers
June 26-30
2017 Galaxy Community Conference (GCC2017)
Montpellier, France
Organisers
See the Galaxy Events Google Calendar for details on other events of interest to the community.
---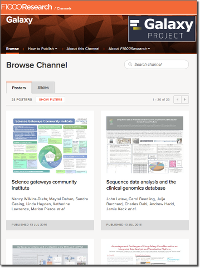 F1000Research Galaxy Channel

We are pleased to announce the new F1000Research Galaxy Channel. This channel brings together in one place presentations and posters about the Galaxy framework, including presentations from Galaxy events such as the just finished GCC2016. If you have presented Galaxy related material at a conference in either talk or poster format, please consider submitting your presentation to the Galaxy channel.
New Papers

55 new publications referencing, using, extending, and implementing Galaxy were added to the Galaxy CiteULike Group in July.

Some highlights from last month:
Tagged Publications

The new papers were tagged with:
---
Who's Hiring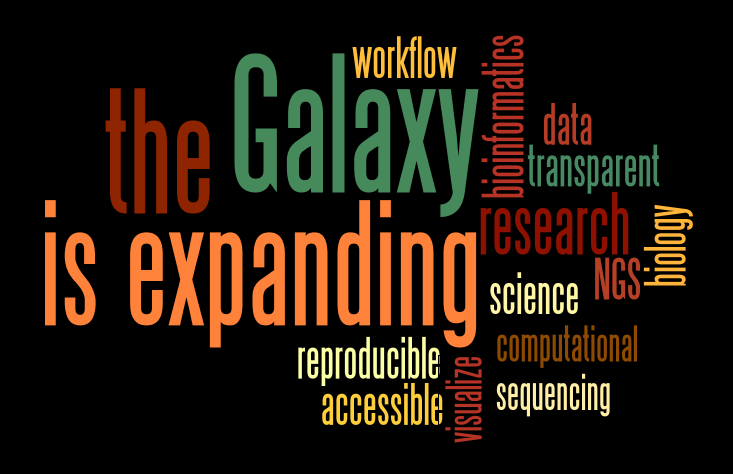 The Galaxy is expanding! Please help it grow.