Welcome to the October 2016 Galactic News, a summary of what is going on in the Galaxy community.
The big news this month is a series of upcoming events:
If you have anything to include in the next News, please send it to [Galaxy Outreach](mailto:outreach AT galaxyproject DOT org).
Events

There are a wealth of events coming up. Here are some highlights, and a report on one from last month too.
Galaxy Australasia Meeting (GAMe 2017): Registration & Abstract Submission are Open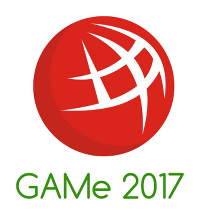 We are pleased to announce that early registration and talk and poster abstract submission are now open for GAMe 2017. This meeting will bring together biomedical researchers, bioinformaticians, infrastructure providers, and data producers from across Australia and Asia to share expertise across many levels.
The conference starts 4 February and features two full days of keynotes, accepted and sponsor talks, poster and sponsor sessions, birds­-of-­a­-feather gatherings, a conference dinner and lots of opportunities for networking.
Prior to the conference we are offering a Researcher Training Day on 3 February, aimed at biomedical researchers who need to analyse their biological data. The conference is followed by a four day workshop on Galaxy server administration for those working at that level.
Talk abstracts are due 30 November and early registration ends 31 December. Register now and save up to 43% off regular registration rates. There are also scholarships available for eligible students and postdocs. The scholarship application deadline is 18 November.
We look forward to welcoming you to Melbourne. Remember to pack for our fabulous February weather!
GAMe 2017 Organising Committee (#game_2017)
And if you are based in Australia you might also be interested in the newly launched Galaxy Australia Community.
Galaxy training contribution fest, 6-7 October, Online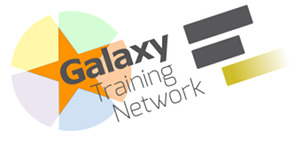 The Galaxy Training Network (GTN) is planning a contribution fest to consolidate our training material and improve the overall training experience in Galaxy on the 6.-7th October 2016!
More information about the project can be found here and a small presentation here. Registration (which is entirely optional - you can just show up) can be done via this GitHub issue. There is also a list of potential issues to work on as well (and more are welcome).
This will be an online contribution fest and the fun to contribute should be priority one! There is enough to work on in all areas, from programming to fix spelling mistakes. So everyone is welcome to improve the Galaxy training material.
Ciao,
Galaxy Admin Training, November 7-11, Salt Lake City, Utah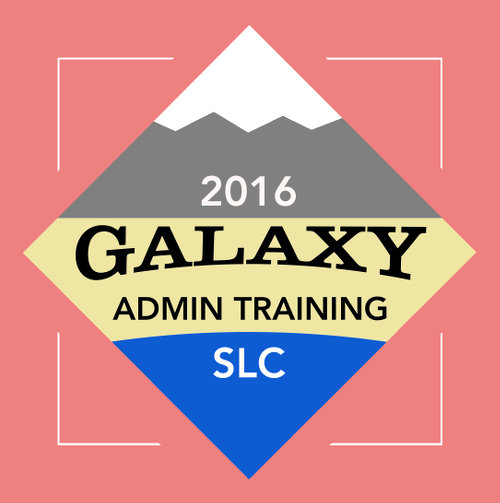 November 7-11, 2016
University of Utah
Salt Lake City, Utah
United States
[Register by October 16](/events/admin-training2016/registration/)
Register for Galaxy Admin Training 2016 by October 16.
Galaxy Admin Training 2016 is a weeklong event offering basic and advanced sessions. It is being held in Salt Lake City, Utah, November 7-11, 2016, the week before Supercomputing 16 (SC16) meets in Salt Lake.
This two day basics session will introduce participants to what you need to know to get a Galaxy server up and running on a standalone server. You'll also learn how to extend your Galaxy with your own tools and tools from the community, and how to define reference data in your server as well.
Advanced Session: November 9-11
The three day advanced session will build on topics covered in the basics section. This session both extends those topics, such as tool definition, and adds new ones, such as working with compute clusters and heterogeneous resources. The goal of the advanced workshop is to enable Galaxy administrators to create robust, high-performance Galaxy instances that take full advantage of available tools and compute and storage resources.
Register by October 16 and save up to $230 off late registration rates (and up to $500 if you work in industry). Space is also limited.
Galaxy Admin Training 2016 is hosted by the University of Utah Center for High Performance Computing (CHPC), the USTAR Center for Genetic Discovery (UCGD), the Department of Biomedical Informatics and the Clinical & Translational Science Biomedical Informatics Core (CCTS BMIC) at the University of Utah.
We hope to see you in Salt Lake!
Swiss-German Galaxy Days

The 2016 editions of Swiss-German Galaxy Days will be held 20-21 October in Freiburg (Germany).

Registration is free, but space is limited on both days. We recommend you register soon to secure your spot for one or both days of the SG2016Tour:

The two days will be held in the same location, but will have a different focus. The first day will start with talks, discussions and small demonstrations. This day will be problem / technology centric with small demonstrations and hands-on sessions. Everyone is expected to have their own computer.

The second day is a developers day and we are planning to have 3 to 4 hands-on sessions (1.5h). Every session will start with a 10 minute talk and theoretical introduction, followed by 1h of hacking and 20 minutes discussion and a small break until the next session begins. We have a few proposed and prepared topics but we are flexible so we can discover new areas of the Galaxy.
Galaxy & Hacktoberfest

Galaxy and CloudBridge have joined the Hacktoberfest event this year. If you register with your GitHub account and create 4 or more pull requests during October you will get a free T-shirt and world-wide appreciation! You can browse the entry level issues in the Galaxy code by checking the hacktoberfest label (Galaxy, CloudBridge). CloudBridge already has a new contributor so hurry and hack away!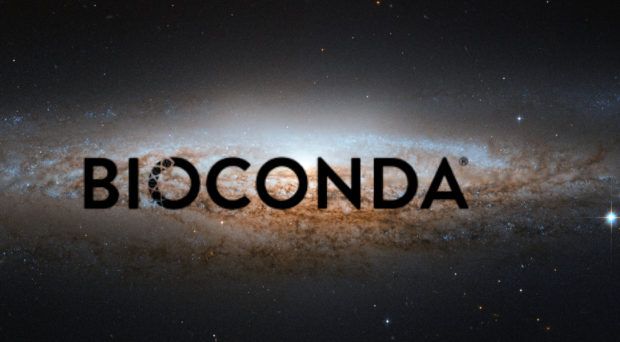 Conda, Conda, Conda!

The Galaxy v16.07 release (see below) included a "Shift of Galaxy tool dependencies to Conda" and that shift is reflected in a whole bunch of activity: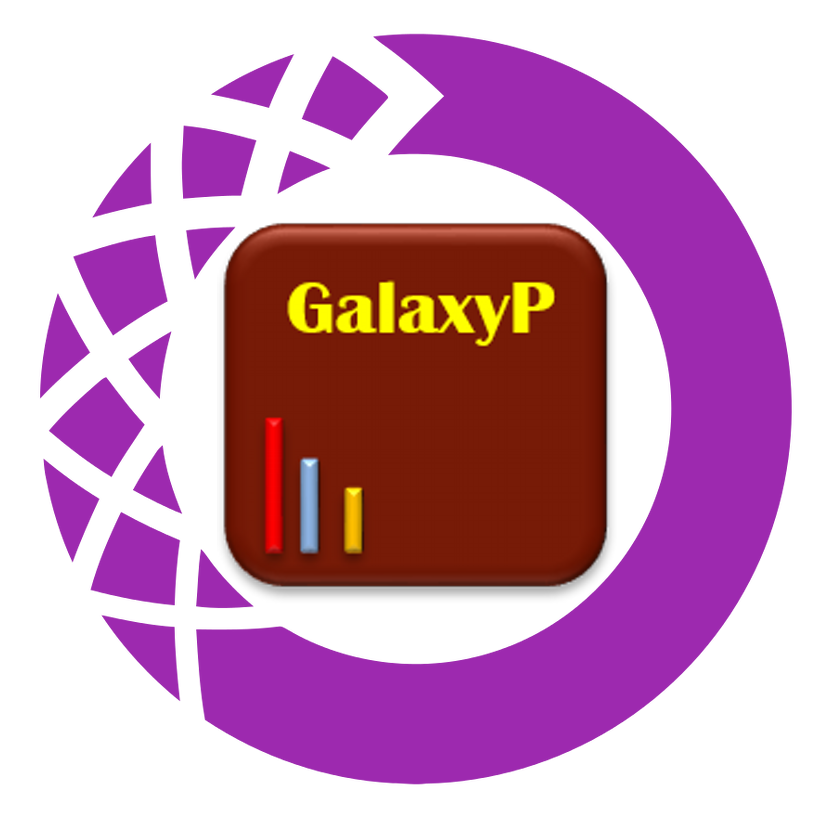 Galaxy-P Conda Contribution Fest Report

The Galaxy-P Conda Contribution Fest was held online, 27-28 September, with the aim to port as many tool dependencies to Conda packages as possible. Conda packages are the future of Galaxy's tool dependency management and will yield more robust tools and automatic CI testing of all Galaxy-P tools. More than 20 pull requests were create and merged to BioConda. See the event report for details.

Thanks to everyone who participated!
All upcoming events

There are a plentitude of Galaxy related events coming up in the next few months:
Date
Topic/Event
Venue/Location
Contact
October 6-7
Galaxy Training Contribution Fest
Online
Björn Grüning
October 10
Omics Data Services Platform: Supporting bacterial pathogen multi omics analysis
International Workshop on Science Gateways, Melbourne, Australia
Andrew Lonie
Microbial Genomics Virtual Laboratory: Supporting bacterial pathogen multi omics analysis
Simon Gladman
October 10-13
Metagenomic: amplicon analysis

Registration closes 4 October

INRA Auzeville, Auzeville, France
Sarah Maman
October 13
Galaxy Workshop
Copenhagen, Denmark
Jose Maria (Txema) Gonzalez Izarzugaza
October 18-20
Galaxy4Bioinformatics
Lyon, France
Contacts
October 20
Genome Program Joint Workshop
Kunsan National University, Gunsan, South Korea
Anton Nekrutenko
October 20-21
BioExcel: Workflow Training for Computational Biomolecular Research
Barcelona Supercomputing Center, Barcelona, Spain
Antonio Miguel Espinosa Morales
October 20
(third Swiss) Galaxy Workshop
2016 Swiss-German Galaxy Days in Freiburg, Germany
Hans-Rudolf Hotz and Bjoern Gruening
October 21
(second German) Galaxy Developers Day
2016 Swiss-German Galaxy Days in Freiburg, Germany
Hans-Rudolf Hotz and Bjoern Gruening
October 24-27
The Galaxy tool lifecycle supporting reproducibility in scientific research
NETTAB 2016 / EMBNet Joint Meeting on Reproducibility in Bioinformatics, Rome, Italy
Dannon Baker, Björn Grüning
November 2-3
Bioconda Contribution Fest
Online
Björn Grüning
November 7-8
Galaxy Admin Training: Introduction
Salt Lake City, Utah, United States
Galaxy Team
November 7-9
NGS & Cancer : Analyses ChIP-Seq
Paris, France
Cancéropôle Île-de-France
November 8-20
Advanced Sequencing Technologies & Applications

Application deadline is July 15

Cold Spring Harbor Laboratory, New York, United States
Jeremy Goecks
November 9-11
Galaxy Admin Training: Advanced
Salt Lake City, Utah, United States
Galaxy Team
November 15-16
Analyse de données RNA-seq sous l'environnement Galaxy
PRABI, Lyon, France
Contact
November 20-25
Ecole Bioinformatique AVIESAN
Station Biologique, Roscoff, France
Email
November 21-23
Annotation of transposable elements
URGI, INRA Versailles, France
Contact
November 28 - December 2
Traitement des donnéesmétabolomiques sous Galaxy

Les pré-inscriptions sont ouvertes jusqu'au 15 juillet 2016

Station Biologique, Roscoff, France
Contact
2017
January 14-18
Galaxy Workshop
Plant and Animal Genome XXV, San Diego, California, United States
Dave Clements
February 3-9
Galaxy Australasia Meeting (GAMe 2017)
University of Melbourne, Victoria, Australia
Organisers
June 26-30
2017 Galaxy Community Conference (GCC2017)
Montpellier, France
Organisers
See the Galaxy Events Google Calendar for details on other events of interest to the community.
---
Galaxy Australia Community Launched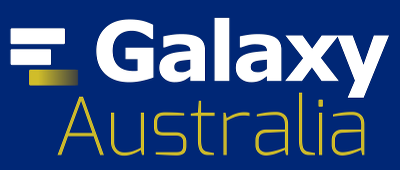 Today we officially launch the Galaxy Australia community with the opening of registrations for the Galaxy Australasia Meeting 2017 (GAMe 2017) being held in Melbourne over 3-9 February. Australian Galaxy users and administrators will now have more opportunities to interact and collaborate to identify and address the needs of the local community. The community will also be a hub for Australian Galaxy training courses and offer a catalog of Australian Galaxy servers.
The establishment of Galaxy Australia is supported by the EMBL Australia Bioinformatics Resource (EMBL-ABR) in its appointed role of supporting the development of skills and training in the Australian life science research community. At the EMBL-ABR Hub, hosted at the Victorian Life Sciences Computation Initiative (VLSCI), Galaxy is used extensively for teaching and data analysis directly as well as through the Australian-made Genomics Virtual Laboratory. VLSCI's expert bioinformaticians and professional staff will help promote community activities and training.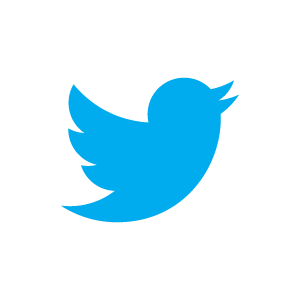 Galaxy Australia has a has a Twitter feed (@GalaxyAustralia) for announcements and discussion relevant to the community.
Galaxy Australasia Meeting 2017 (GAMe 2017)
Our first activity is to organise the Galaxy Australasia Meeting 2017 (GAMe 2017), 3-9 February in Melbourne. Registration and abstract submission are open. See the announcement for full details.
New Publications

117 new publications referencing, using, extending, and implementing Galaxy were added to the Galaxy CiteULike Group in September. The total number of publication is now over 3600.

Some highlights from last month:

The Essential Components of a Successful Galaxy Service Annette McGrath, Steve McMahon, Sean Li, Joel Ludbey, Tim Ho. Journal of Grid Computing (2016), pp. 1-11, doi:10.1007/s10723-016-9379-6

Enhancing pre-defined workflows with ad hoc analytics using Galaxy, Docker and Jupyter Björn Grüning, Helena Rasche, Boris Rebolledo-Jaramillo, Carl Eberhard, Torsten Houwaart, John Chilton, Nathan Coraor, Rolf Backofen, James Taylor, Anton Nekrutenko. bioRxiv (16 September 2016), 075457, doi:10.1101/075457

Genotyping of evolving prokaryotic populations Markus Zojer, Lisa N. Schuster, Frederik Schulz, Alexander Pfundner, Matthias Horn, Thomas Rattei. PeerJ Preprints (14 September 2016), doi:10.7287/peerj.preprints.2449v1

Identifying Regions Enriched in a ChIP-seq Data Set (Peak Finding) Jui-Hung Hung, Zhiping Weng. Cold Spring Harbor Protocols (29 August 2016), doi:10.1101/pdb.prot093187

Metavisitor, a suite of Galaxy tools for simple and rapid detection and discovery of viruses in deep sequence data Guillaume Carissimo, Marius van den Beek, Juliana Pegoraro, Kenneth D. Vernick, Christophe Antoniewski. bioRxiv (2016), doi:10.1101/048983

Cloudflow - A framework for MapReduce pipeline development in Biomedical Research Lukas Forer, Enis Afgan, Hansi Weißensteiner, Davor Davidović, Günther Specht, Florian Kronenberg, Sebastian Schönherr. 2015 38th International Convention on Information and Communication Technology, Electronics and Microelectronics (MIPRO) (May 2015), pp. 172-177, doi:10.1109/mipro.2015.7160259
Tagged Publications

The new papers were tagged with:
---
Who's Hiring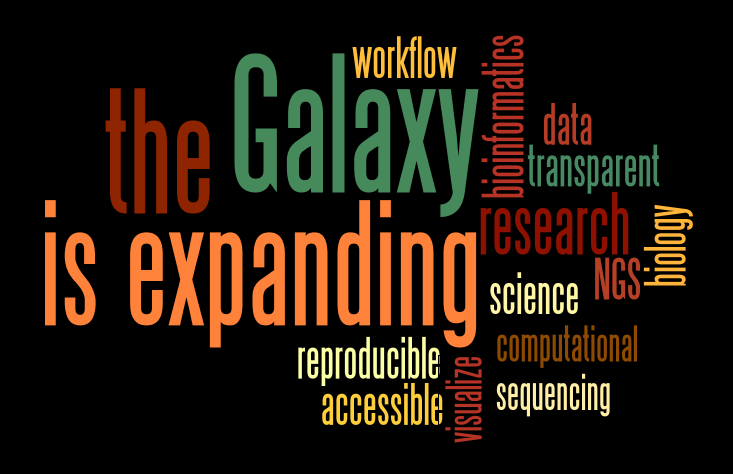 The Galaxy is expanding! Please help it grow.