September 2017 Galaxy News
[
](/galaxy-updates/)
Welcome to the September 2017 Galactic News, a summary of what is going on in the Galaxy community. If you have anything to add to next month's newsletter, then please send it to outreach@galaxyproject.org.
---
New Publications

122 new publications referencing, using, extending, and implementing Galaxy were added to the Galaxy CiteULike Group in August.

Some highlights from the recently added pubs:
Publication Topics
---
Upcoming events

There are a plenitude of Galaxy related events coming up in the next few months:
| Date | Topic/Event | Venue/Location | Contact |
| --- | --- | --- | --- |
| September 7th 2017 | Galaxy – a tool for analyzing NGS data: introduction | Ben Gurion University of the Negev, Beer-Sheva, Israel | Anton Nekrutenko |
| September 13th 2017 | RNA-Seq analysis using Galaxy | QFAB, St Lucia, Queensland, Australia | training@qfab.org |
| September 25th 2017 | Computational Genomics and RNA Biology | Berlin Institute for Medical Systems Biology, Max Delbrück Center, Berlin, Germany | compgen@mdc-berlin.de |
| October 3rd 2017 | Introduction to Galaxy & the Genomics Virtual Laboratory | Melbourne Bioinformatics, Carlton, Victoria, Australia | |
| October 4th 2017 | A primer for RNA-Seq processing, interpreting and visualization | University of Freiburg, Freiburg Germany | Steve Hoffmann, Olaf Wolkenhauer, Wolfgang Hess |
| October 4th 2017 | RNA-Seq Differential Gene Expression Analysis using Galaxy & the GVL | Melbourne Bioinformatics, Carlton, Victoria, Australia | |
| October 5th 2017 | Variant Calling with Galaxy & the GVL for beginners | Melbourne Bioinformatics, Carlton, Victoria, Australia | |
| October 18th 2017 | SACNAS 2017 Pre-Conference Workshops | 2017 SACNAS, Salt Lake City, Utah, United States | Camille Avestruz, Tracy Teal, Joslynn Lee, Dave Clements |
| October 20th 2017 | Resources and Techniques for Training Students in Computational Skills | 2017 SACNAS, Salt Lake City, Utah, United States | Camille Avestruz, Tracy Teal, Joslynn Lee, Dave Clements |
| October 23rd 2017 | Demo: CloudLaunch as a Gateway for Discovering and Launching Cloud Applications | Gateways 2017, University of Michigan, Ann Arbor, Michigan, United States | Enis Afgan, Marcus Christie, Nuwan Goonasekera |
| October 23rd 2017 | Analyse avancée de séquences | Carreire de l'Université Bordeaux Segalen, Bordeaux, France | Aurélien Barré, Raluca Uricaru, Benjamin Dartigues |
| October 23rd 2017 | The Future Development of Bioinformatics in Germany and Europe | ZiF, Bielefeld University, Bielefeld, Germany | Rolf Backofen, Björn Grüning |
| November 29th 2017 | Foundations of Computational Genomics Course | CSHL, Cold Spring Harbor, New York, United States | James Taylor |
| January 8th 2018 | European Galaxy Administrator Workshop | Oslo, Norway | |
| June 25th 2018 | GCC2018 & BOSC 2018 | Reed College, Portland, Oregon, United States | Organizers |
See the Galaxy Events Google Calendar for details on other events of interest to the community.
---
Who's Hiring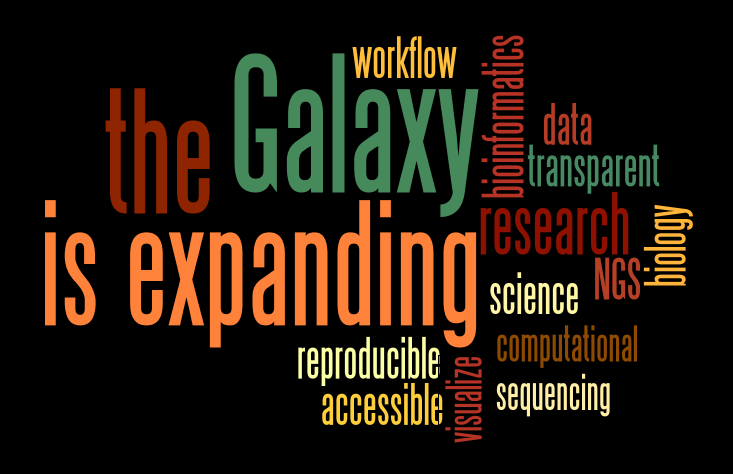 The Galaxy is expanding! Please help it grow.
Got a Galaxy-related opening? Send it to outreach@galaxyproject.org and we'll put it in the Galaxy News feed and include it in next month's update.
Takeru Galaxy

[

](http://www.nabe-intl.co.jp/seq/takerugalaxy.html)
The Takeru Galaxy server is offered by NABE3 International, a manufacturer specializing in Linux-based clusters based in Tsukuba, Japan. Takeru Galaxy servers come as a fully configured (hardware and software) system featuring numerous standard biomedical analysis tools and reference genomes, all available in a Galaxy server. Customization and multiple support options are available.
Takeru Galaxy is the newest of many commercial support options for Galaxy.
---
Tools
ToolShed Contributions

[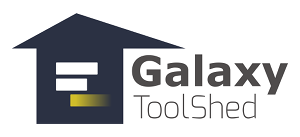 ](http://toolshed.g2.bx.psu.edu/)
Tool Shed contributions in August.
Releases
nebulizer 0.4.2

Command-line utilities to help with managing users, data libraries and tools in a Galaxy instance, using the Galaxy API via the Bioblend library.

CAVEAT nebulizer is still a work in progress; please exercise caution when attempting irreversible operations especially against production Galaxy instances (for example when creating users or data libraries).
CloudBridge 0.3.3

CloudBridge aims to provide a simple layer of abstraction over different cloud providers, reducing or eliminating the need to write conditional code for each cloud. It is currently under development and is in an Alpha state.
Earlier Releases
Planemo 0.41.0 - 0.44.0

[
](https://pypi.python.org/pypi/planemo/)
Planemo is a set of command-line utilities to assist in building tools for the Galaxy project. These releases included numerous fixes and enhancements.
See GitHub for details.
galaxy-lib 17.9.0-3

galaxy-lib is a subset of the Galaxy core code base designed to be used as a library. This subset has minimal dependencies and should be Python 3 compatible. It's available from GitHub and PyPi.

This set of revisions includes:
Bring in latest Galaxy dev changes.
Implement support for building Singularity mulled containers.
Implement mulled version 2 package hashing.
Fix default namespace for mulled operations from mulled to biocontainers.
gops 1.1.0

The Galaxy Operations Python Package now provides utilities for working with GFF files thanks to @bgruening and @nsoranzo.

Other packages that have been released in the prior 4 months.
May 2017 Galaxy Release (v 17.05)

The Galaxy Committers published the 17.05 release of Galaxy in May.
Galaxy Docker Image 17.05

The Galaxy Docker project has seen a new release, following Galaxy 17.05. Major features are an additional Docker compose setup with SLURM and HT-Condor deployments, BioContainers integration and much more automatic testing.

And
Parsec 1.0.0

Parsec is a newly released set of command-line utilities to assist in working with Galaxy servers. It uses automatically generated wrappers for BioBlend functions. Manage histories, launch workflows, and more, all from the command line. The README includes several examples.
BioBlend 0.9.0

BioBlend is a Python library for interacting with CloudMan and Galaxy's API. BioBlend makes it possible to script and automate the process of cloud infrastructure provisioning and scaling via CloudMan, and running of analyses via Galaxy.

See the release notes for what's new in release 0.9.0.
Galaxy CloudMan 17.05 on AWS

A new release of Galaxy CloudMan is available on the Amazon Web Services cloud infrastructure. This release includes Galaxy 17.05, an updated tool list, and Slurm configuration changes to improve job performance. To get started, vist https://beta.launch.usegalaxy.org/ or take a look at the Getting Started guide.
CloudLaunch

Technically, the all-new Galaxy CloudLaunch service has been in public beta since February but keep in mind that it will replace the current CloudLaunch service eventually so give it a try and let us know how it performs for you.
And the rest ...

Other Galaxy packages that haven't had a release in the past four months can be found on GitHub.
---
Other News

[

](http://galaksio.readthedocs.io/en/latest/)