September 2019 Galactic News
Events! Pubs! Platforms! Jobs! Doc! Tutorials! Releases! And some other news too.
August 30th 2019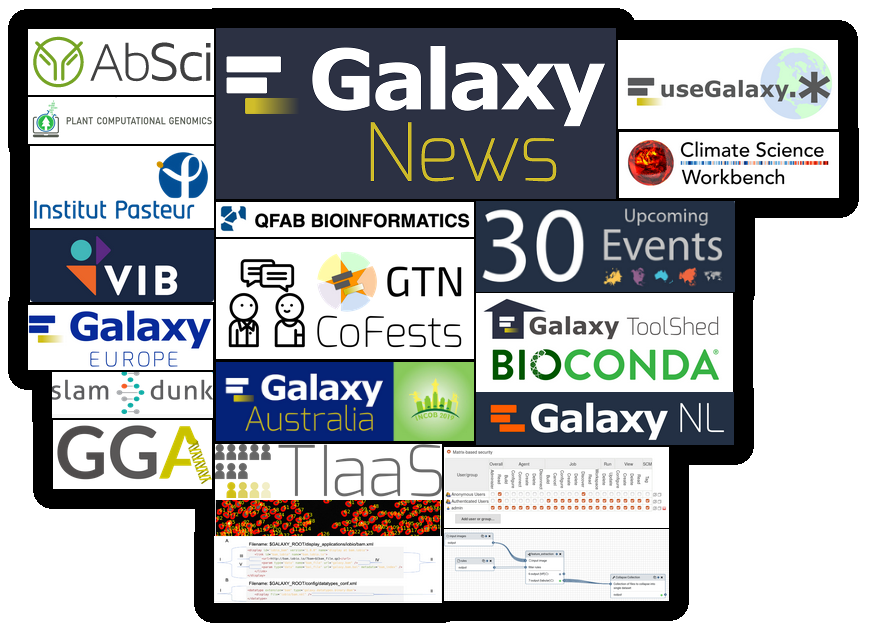 The September 2019 Galactic News continues 1) the reformatting that started last month, and 2) the fine tradition of including all Galactic news under this or any other sun:
If you have anything to include to next month's newsletter, then please send it to outreach@galaxyproject.org.
Events
Publications
150 new publications referencing, using, extending, and implementing Galaxy were added to the Galaxy Publication Library in the last month. There were two Galactic and Stellar publications added.
Galactic Blog Activity
Galaxy Platforms News
The Galaxy Platform Directory lists resources for easily running your analysis on Galaxy, including publicly available servers, cloud services, and containers and VMs that run Galaxy.
Who's Hiring
The dark energy of irreproducible research is threatening the science universe! Please help the Galaxy push it back! Have a Galaxy-related opening? Send it to outreach @ galaxyproject.org and we'll put it in the Galaxy News feed and include it in next month's update.
Doc, Hub, and Training Updates
Releases
New additions (and editions) in the Galaxy Ecosystem.
Other News