Welcome to the July 2014 Galaxy Update, a monthly summary of what is going on in the Galaxy community. Galaxy Updates complement the Galaxy Development News Briefs which accompany new Galaxy releases and focus on Galaxy code updates.
The Galaxy Update is going out a few days early this month because the usual release date is during GCC2014.
Events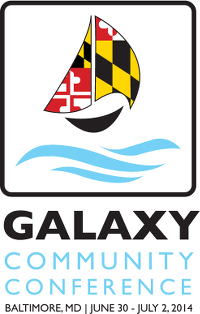 GCC2014: June 30 - July 2, Baltimore

The 2014 Galaxy Community Conference (GCC2014) starts on Monday, June 30, and runs through July 2, at the Homewood Campus of Johns Hopkins University, in Baltimore, Maryland, United States. The program is online and all titles and abstracts for accepted talks and posters are now online.

Fifteen Training sessions on 12 topics, several Birds of a Feather, two lightning talk sessions, and the very first Galaxy Project Hackathon are also happening.



Galaxy @ ISBMB and BOSC 2014

There will be at least six talks and five posters related to Galaxy at ISMB and BOSC 2014 this year. Talks include
Other Events

Over the rest of the summer there are other Galaxy related events in Leiden, Sydney, Brisbane, São Paulo, and Rio de Janeiro. Also see the Galaxy Events Google Calendar for details on other events of interest to the community.
Date
Topic/Event
Venue/Location
Contact
June 28-30
Galaxy Hackathon
Homewood Campus of Johns Hopkins University, Baltimore, Maryland, United States
Organizers
June 30 -
July 2
2014 Galaxy Community Conference (GCC2014)
Organizers
July 7-9
NBIC/BioSB RNA- seq data analysis course
Leiden, the Netherlands
NBIC/BioSB
July 10
An Introduction to Galaxy with the Genomics Virtual Lab
Post-GSA 2014 Workshop, Sydney, Australia
Mark Crowe
July 11-15
ISMB and BOSC 2014

At least six talks and five posters

Boston, Massachussetts, United States
See presenter list
July 18
Workshop: RNA-Seq analysis using Galaxy
Brisbane, Australia
Mark Crowe
July 28 - August 1
Workshop: DNA Sequence Bioinformatics Analysis with the Galaxy Platform
University of São Paulo (USP), São Paulo, Brazil
Dave Clements
August 25-27
Análise e anotação funcional de seqüências NGS usando Stingray@Galaxy
Fiocruz, Rio de Janeiro, Brasil
Plataforma de Bioinformática do IOC
September 6-10
T07 - Scientific Workflows for Analysing, Integrating and Scaling Bioinformatics Data: a Practical Introduction to Galaxy, Taverna and WS-PGRADE
European Conference on Computational Biology (ECCB'14), Strasbourg, France
Hailiang (Leon) Mei
September 30 - October 2
RNA-Seq & ChIP-Seq analysis course using Galaxy
PRABI, Lyon, France
Navratil V., Oger C., Veber P., Deschamps C., Perriere G.
September 30 - October 2
Galaxy Training and Demo Day
Bern (Switzerland)
Hans-Rudolf Hotz and Bjoern Gruening
(second Swiss) Galaxy Workshop
SyBIT Tech Day, Bern (Switzerland)
German Galaxy Developers Day
Freiburg (Germany)
New Papers

48 papers were added to the Galaxy CiteULike Group in June. Some papers that may be particularly interesting to the Galaxy community:

The new papers were tagged in many different areas:
Who's Hiring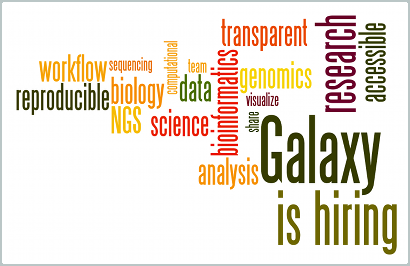 The Galaxy is expanding! Please help it grow.
Got a Galaxy-related opening? Send it to outreach@galaxyproject.org and we'll put it in the Galaxy News feed and include it in next month's update.
New Public Servers

One new public Galaxy server was added to the published list in June:
GVL QLD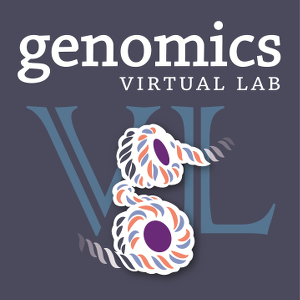 Galaxy Distributions
June 2, 2014 Galaxy Distribution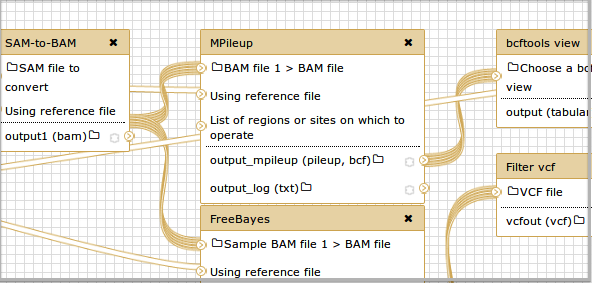 *example dataset collection workflow ([credits](/archive/dev-news-briefs/2014-06-02/#dataset-collections))*


**[News Brief](/archive/dev-news-briefs/2014-06-02/)** **Highlights:**
Dataset Collections introduced
Changes to database build (dbkey) organization
Enhancements to Tool configuration and Workflow options
Trackster, User Interface, and Admin panel upgrades
Significant updates to Admin and Job functionality
Tool Shed repository and API additions
Data updates plus new Security features and Bug fixes
Tool Shed June 2, 2014 Release

A corresponding version of the ToolShed was also released on June 2, 2014. Highlights include
BioBlend and CloudMan

BioBlend 0.4.3 was released on April 11, 2014.

The most recent version of CloudMan was released in January 2014.
Galaxy Community Hubs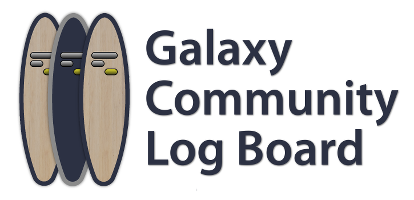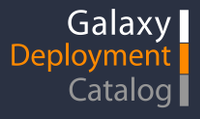 One new Log Board entry was added in June:
The Community Log Board and Deployment Catalog Galaxy community hubs were launched last your. If you have a Galaxy deployment, or experience you want to share then please publish them.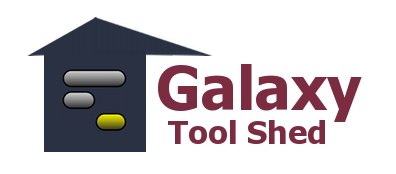 ToolShed Contributions
Galaxy Project ToolShed Repos

In no particular order:
Tools
Packages / Tool Dependency Definitions

Tool Updates:
Other News