Hello all,
October brings Galaxy involvement in Hacktoberfest, and Outreachy, plus a nice batch of trainings, talksm and a Galaxy Papercuts CoFest day too. It also brings news of new job openings on two continents, two new platforms, blog posts (where My Little Pony makes an appearance, really), GTN updates (few in number but big in their coolness), publications, and releases.
In other words, another active month in the Galaxy... :-)
Beatriz Serrano-Solano and Dave Clements, Editors
PS: Subscribe to the Galaxy Announce mailing list and receive an email whenever this newsletter is published.
---
Community News

9-10 November
This 2 day pre-Inbix2021 workshop will feature talks and hands-on exercises, and the formal launch of the Galaxy India Community.
Presenters include include Christopher B Barnett, Anshu Bhardwaj, Simon Bray, Sona Charles, Dave Clements, Stephan Flemming, Selvaraman Nagamani, and Gareth Price.
Early registration ends November 5. Bioclues members can register for free.
Hacktoberfest is an annual global contribution drive for open source software, and is underway now. Sign up and make a pull request for documentation, new tools, or contribute to any of the Galaxy GitHub repositories to earn a free Hacktoberfest T-shirt.
See the announcement for details.
Galaxy will be participating in the December 2021 Outreachy Internship Cohort. Outreachy is an internship program for open source communities and non-profits. Galaxy has two proposed projects for this cohort.
Interested in helping? See the announcement for details on what you can do, starting right now.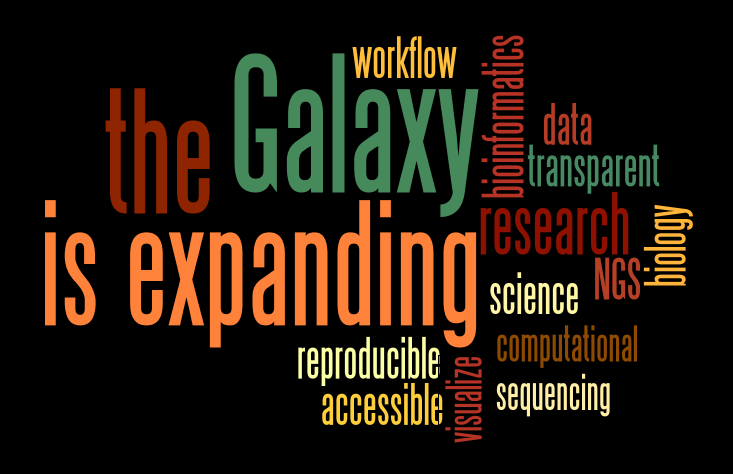 Two new positions were listed in the Galaxy Career Center recently. The Career Center lists any open Galaxy related positions that we know about. Currently there are openings at
Helmholtz Zentrum München, Germany
Tufts University in Massachusetts
Sciensano in Belgium
NEB in Massachusetts, US
GalaxyWorks in the US
Cleveland Clinic in Ohio, US
Johns Hopkins University in Maryland, US
Event News

See all upcoming events here:
Galaxy Platforms News

The Galaxy Platform Directory lists resources for easily running your analysis on Galaxy, including publicly available servers, cloud services, and containers and VMs that run Galaxy. Here's the recent platform news we know about:
Galactic Blog Posts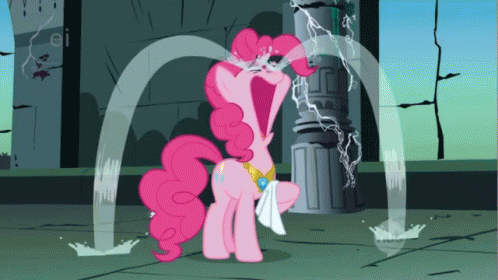 By Tomas Klingström.
Tomas has shared with us his hilarious experience when running a workshop from home. Find out the whole story!

By Enis Afgan.
The Human Genetics working group focuses on expanding Galaxy's ability to analyze protected human data. Currently, this is made possible via AnVIL where Galaxy is deployed in a FedRAMP certified environment and alongside 3PB of data. This is the only such environment in the world where anyone can sign up and start working with this data within minutes.
Doc, Hub, and Training Updates
Publications

Pub curation activities are on a semi-hiatus right now but a few publications referencing, using, extending, and implementing Galaxy were added to the Galaxy Publication Library anyway. Here are the new open access Galactic and Stellar pubs:

Föll, M. C., Volkmann, V., Enderle-Ammour, K., Wilhelm, K., Guo, D., Vitek, O., Bronsert, P., & Schilling, O. (2021). BioRxiv, 2021.08.09.455649. https://doi.org/10.1101/2021.08.09.455649

Heusden, P. van, Mashologu, Z., Lose, T., Warren, R., & Christoffels, A. (2021). MedRxiv, 2021.09.23.21263983. https://doi.org/10.1101/2021.09.23.21263983
Releases
Bug fixes and the documentation has been improved in the latest version of Planemo.
Fix documentation to include --download_outputs flag (thanks to @simonbray). Pull Request 1184
Select refgenie config based on Galaxy version Pull Request 1187_
Extend autoupdate subcommand to workflows (thanks to @simonbray). Pull Request 1151
Other News

ELIXIR Germany has published the handout "ELIXIR GERMANY - Shaping the Bioinformatics Infrastructure for Life Sciences in Europe".